Former Assemblymember Lou Papan dies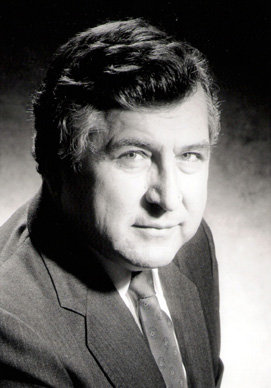 Lou Papan
Photo courtesy SmartVoter.org
By Emmett Berg

April 29, 2007
Former state Assemblyman Lou Papan died in a Burlingame hospital tonight after complications from an apparent heart attack, according to a statement.
Peninsula Medical Center spokeswoman Margie O'Clair said Papan's family members have requested privacy during the passing. Information on funeral arrangements and a family statement would come later, she said.
Born in Springfield, Mass., Papan was named Elias Papandricoupolos, according to a campaign Web site. Because the doctor who delivered him was not familiar with the name Elias, he wrote Louis on the birth certificate. Before Papan entered school, he spoke only Greek.
Papan was a Daly City councilman, real estate broker and insurance agent. He served in the Assembly from 1972-86 and again from 1996-2002, earning the nickname the Dean of the Assembly.
In 2006 the 77-year-old Papan fell short in his bid for the Democratic nomination for state senate in District 8.
Copyright © 2007 by Bay City News, Inc. -- Republication, Rebroadcast or any other Reuse without the express written consent of Bay City News, Inc. is prohibited.
####