State agents conduct search in probe of Morales investigator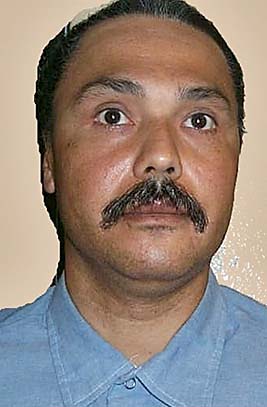 Michael Morales
Department of Corrections photo
By Julia Cheever, Bay City News Service
November 18, 2006
SAN FRANCISCO (BCN) - A spokesman for California Attorney General Bill Lockyer said Friday state agents searched a San Francisco apartment on Thursday in a probe of a defense investigator suspected of forging documents in four death penalty cases.
Spokesman Nathan Barankin said state Justice Department agents executed a search warrant signed by a Sacramento County Superior Court judge for a search of an apartment believed to be a residence of investigator Kathleen Culhane, 39.
Culhane's attorney, Stuart Hanlon, was not immediately available for comment.
Allegations that Culhane fabricated documents first surfaced in February when San Joaquin County prosecutors accused Culhane of submitting false declarations from five former jurors in the case of inmate Michael Morales, who was scheduled to be executed for the 1981 murder of a 17-year-old Lodi girl.
Morales's execution was postponed indefinitely on Feb. 21, the day he was to be put to death, because of an unrelated appeal in which he is challenging the state's lethal injection procedures.
An affidavit filed by Justice Department Special Agent John Porbanic in support of the search warrant alleges that Culhane submitted a total of 23 false declarations, or sworn statements, in four death penalty cases, including Morales's, between 2003 and 2006.
The affidavit says defense attorneys have withdrawn the declarations in the four cases, all of which are still on appeal.
The search warrant indicates that state attorneys are gathering evidence for a possible criminal prosecution.
But Barankin said no charges have been filed and no arrests have been made. He said, "Our investigation remains ongoing."
The affidavit says the warrant request was filed in Sacramento County Superior Court because the Morales declarations were submitted to Gov. Arnold Schwarzenegger in Sacramento in a bid for clemency and any future criminal charges would be filed there.
It says that felony crimes that could be charged in the case are forgery, offering false documents and perjury.
The allegedly fabricated declarations in the four cases were from former jurors, investigators, court interpreters and other parties, in addition to an allegedly false declaration from Culhane herself in which she denied she had forged a statement from a Morales juror.
The affidavit says that all the parties other than Culhane have denied signing the statements.
Culhane worked as an investigator for the San Francisco-based Habeas Corpus Resource Center, which represents indigent Death Row inmates in their appeals, from 2001 to 2005.
The affidavit alleges that Culhane appears to have "engaged in a continuing enterprise of defrauding her employers and the courts when employed to obtain declarations."
Copyright © 2006 by Bay City News, Inc. -- Republication, Rebroadcast or any other Reuse without the express written consent of Bay City News, Inc. is prohibited.
####