Parents murdered in San Francisco
Gunned down in front of their children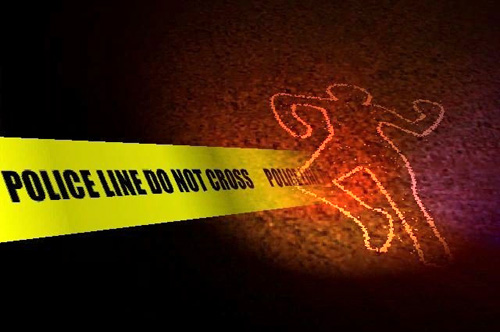 Illustration courtesty KSAX-TV
Bay City News Service

January 13, 2007, 6:52 a.m.
SAN FRANCISCO (BCN) - Two people are dead this morning after being gunned down in front of their two young children in San Francisco's Mission Terrace neighborhood Friday night, police reported.
Police spokesman Neville Gittens said that officers responding to reports of shots fired in the area of Badger Street at around 10:10 p.m. located a man and woman dead inside a car on the 200 block of Still Street.
The two victims are believed to be the parents of two children found in the car, ages four and nine months, Gittens said. Both children were unharmed and are in the custody of the city's child protective services this morning.
Gittens said police do not believe the murders occurred randomly and he suggested the victims were likely familiar with their assailant.
While police have no motive or suspect for the shooting, witnesses reported seeing one man fleeing from the scene on foot after the shots were fired, Gittens said.
Police are asking anyone with information about the shooting to contact the Police Department's anonymous tip line at (415) 575-4444.
Copyright © 2007 by Bay City News, Inc. -- Republication, Rebroadcast or any other Reuse without the express written consent of Bay City News, Inc. is prohibited.

####