Law aimed at feeders of Telegraph Hill parrots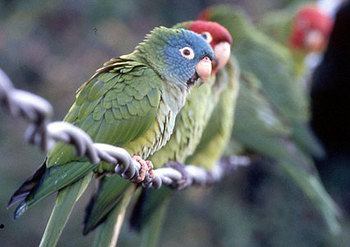 Photo courtesy TakmonaGardner.com
By Emmett Berg

June 6, 2007
The Board of Supervisors voted 10-1 yesteday to finalize a law removing any ambiguities about the ban on feeding the Telegraph Hill Parrots and other wild visitors to city parks and public spaces.
Board President Aaron Peskin said the law, which amends preexisting police code protecting the red-masked parakeets and other wild birds, was aimed at "a number of people who derive pleasure by feeding the birds."
"You can derive that pleasure by looking at them in trees, or by looking at them with binoculars - not by domesticating and endangering them," Peskin said.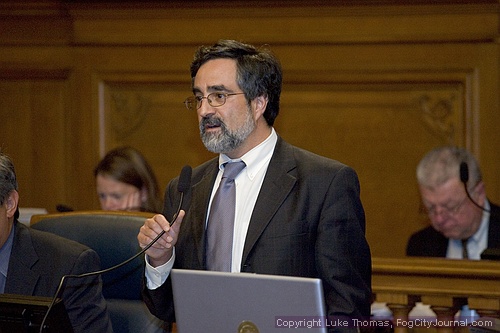 Aaron Peskin
Experts the city government has consulted around the nation confirm that artificial food sources jeopardize the birds' survival, said Peskin, who co-sponsored the measure with Supervisor Bevan Dufty.
Supervisor Ed Jew, seated on the Board of Supervisors rotunda again after arriving home from a trip to China, cast the lone dissenting vote against the parrot amendment.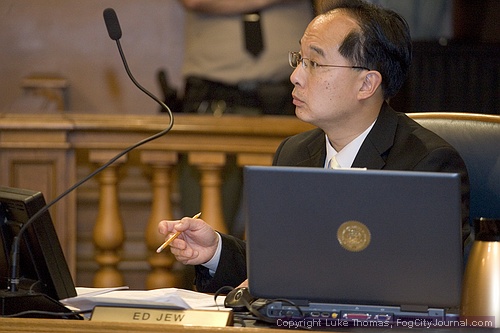 Ed Jew
Copyright © 2007 by Bay City News, Inc. -- Republication, Rebroadcast or any other Reuse without the express written consent of Bay City News, Inc. is prohibited.
####