Herrera report reveals "broad discretion"
used to qualify Rippey-Touk under Catastrophic Illiness Program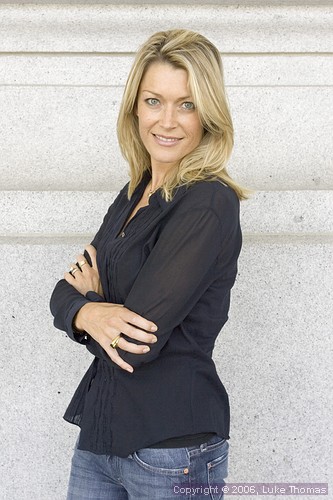 An investigative report released Wednesday by City Attorney Dennis Herrera clears the city of criminal wrongdoing but raises questions about former Newsom secretary Ruby Rippey-Tourk and her qualification under the city's Catastrophic Illness Program.
Photo(s) by Luke Thomas
By Tamara Barak, Bay City News Service

April 12, 2007
SAN FRANCISCO (BCN) - An investigation into payments made by the city to Ruby Rippey Tourk last year found no evidence of impropriety, according a report released yesterday by the San Francisco city attorney's office.
Rippey-Tourk resigned from her position as Mayor Gavin Newsom's appointments secretary in the in spring of 2006. On Feb. 1 of this year, Newsom admitted to an affair with Rippey-Tourk, the wife of his former campaign manager.
Since the revelation of the affair, which occurred while she was employed by the city, questions have been raised regarding alleged preferential treatment enjoyed by Rippey Tourk. Her paid and unpaid leave and a one-time retroactive payment she received through the city's Catastrophic Illness Program became cause for speculation.
Rippey-Tourk and her husband, Alex Tourk, refused to be interviewed as part of City Attorney Dennis Herrera's investigation, nor would they verify information for investigators, according to the report.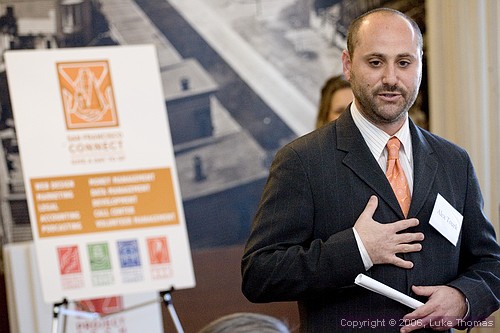 Former Newsom Deputy Chief of Staff Alex Tourk
The city attorney's investigation looked into whether Rippey-Tourk, who reportedly sought treatment for alcohol and substance abuse, was qualified to participate in the city's Catastrophic Illness Program by Newsom administration Public Health Director Mitch Katz.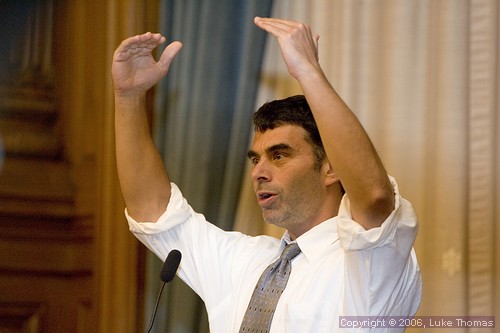 Mitch Katz used "broad discretion" in qualifying Rippey-Tourk
under the city's Catastophic Illness Program.
The city defines catastrophic illness as "a life-threatening illness or injury, as determined by the Department of Public Health," according to the report. However, investigators found that Rippey-Tourk complied with the requirements that apply to all city employees applying for the program by submitting a physician's report verifying her illness was catastrophic.
The validity of her physician's report remains unclear, however, "because Ms. Rippey-Tourk would not agree to authorize the release of medical information, we could not confirm the facts set forth in her attending physician's certification," the report stated.
Typically, workers become eligible for the program if they are facing illnesses such as AIDS, end-stage organ disease or serious physical trauma, according to the report. Investigators did not find any other case in which the Department of Public Health certified a city worker's eligibility in the program based solely on alcohol abuse.
City attorney investigators did not find evidence that Newsom used his influence to authorize Rippey-Tourk's participation in the Catastrophic Illness Program. The report noted that the program grants Public Health Director Mitch Katz broad discretion to decide what is a life threatening illness.
The CIP program allows other employees to donate their sick time or vacation hours to the catastrophically ill employee -- in this case, resulting in a reported payment of thousands of dollars to Rippey-Tourk.
Investigators probed why she received a CIP payment for a period that began before the date she submitted her application to the program. The report, however, revealed that her participation was based not on her application date but on the date her physician determined that her symptoms made it impossible to work.
Following her resignation, Rippey-Tourk took up employment with Benefit Magazine.
The report also cleared the city of any wrongdoing in payments it made to Rippey-Tourk based on timesheets she submitted when working in the mayor's office.
The city attorney's office refused to comment further on the report, stating that the findings should stand on their own.
Luke Thomas contributed to this report.
Copyright © 2007 by Bay City News, Inc. -- Republication, Rebroadcast or any other Reuse without the express written consent of Bay City News, Inc. is prohibited.
####