UCSF study to combat prescription drug addiction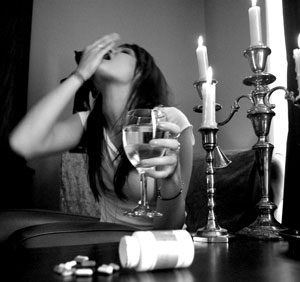 Photo courtesy Wonderland Center
By Elizabeth Daley, Bay City News Service

April 18, 2007
SAN FRANCISCO (BCN) - The University of California, San Francisco, will participate in the first national effort to study how drugs used to treat heroin addiction might be used to treat prescription drug addiction, the university announced today.
According to the university, an estimated 2.2 million Americans age 12 and older start using prescription pain medications for non-medical reasons each year, surpassing the number of new marijuana users.
"Opiate addiction is well studied in heroin dependence, but very little is known about what treatments are effective with this group of people," said Yong Song, co-principal investigator of the UCSF study site.
Song said data shows prescription drug use is on the rise in San Francisco and elsewhere. He said recreational prescription drug use has become an increasing trend. He said significant spikes in use occurred in 2002.
According to Song, "It is not uncommon for people to have wisdom teeth pulled, and they have some kind of opiate they were prescribed in the house, and there are some people who become dependent after using it for a medical reason."
Song said since drugs like Vicodin and OxyContin are prescribed, people might think they are safer than other opiates such as heroin. He said that while prescription opiates do not inherently threaten the physical health of individuals if used as prescribed, addiction to these drugs can be devastating.
According to Song, prescription drug addiction may be on the rise because in addition to the feelings of euphoria the drugs provide, they may also be easier to obtain than other drugs.
"A lot of patients are getting pain meds online. The Internet is a source for off-shore pharmacies. People can get drugs mailed to their homes," said Song.
"You might not have to interface with a drug dealer or go to a sketchy neighborhood," he said, "and in many countries prescriptions are not required to purchase pain medication,"he added.
The 2005 National Survey on Drug Use and Health found that more than 6 million Americans reported using prescription drugs for non-medical reasons in a month, which is more than the number using cocaine, heroin, hallucinogens and inhalants combined, according to UCSF.
Song said users of prescription drugs tend to come from a different demographic than heroin users. Users tend to be younger, with fewer dependency issues, such as alcohol or cocaine addiction and often come from middle class backgrounds.
"The abuse of prescription opiates has become a very serious problem in our society, but until now, there have been no large-scale studies to evaluate how to treat those addictions," said Dr. Stephen Dominy, who is leading the study at UCSF.
"This study hopes to assess whether the current opiate dependence therapies are effective, as well as the role of counseling in treatment outcomes."
The study, which will take place at 11 locations across the U.S., seeks to enroll 648 people who are addicted to prescription drugs, 54 of whom will be treated at UCSF over the next 18 months, according to the university.
Those interested in participating in the study will be compensated and should contact (415) 476-4047
Copyright © 2007 by Bay City News, Inc. -- Republication, Rebroadcast or any other Reuse without the express written consent of Bay City News, Inc. is prohibited.
####