Security Fast Pass program unveiled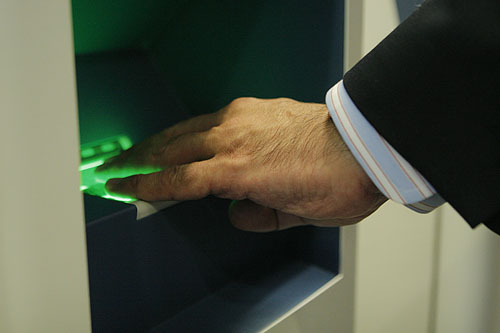 Travelers hoping to speed up airport security checks will soon to be able
to head straight to the front of security lines, for a price.
Photos by John Han
By Matt Wynkoop
August 15, 2007
Travelers flying out of San Francisco International Airport will soon be able to head straight to the front of pesky security lines, for a price.
Representatives for Verified Identity Pass's Clear program joined San Francisco Mayor Gavin Newsom at SFO today to announce the opening of two new Clear enrollment stations.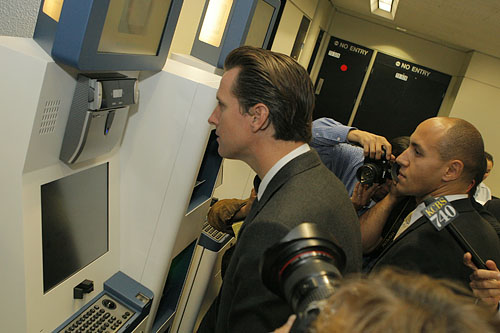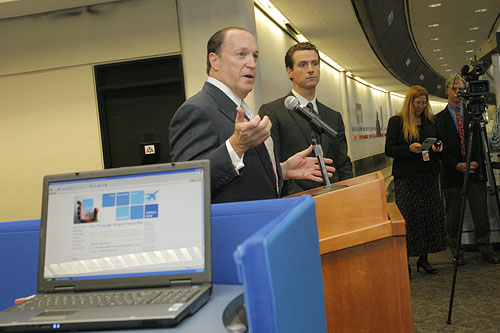 Clear Founder CEO Steven Brill and Mayor Gavin Newsom
The clear program, which allows passengers to access "registered traveler" lanes, has been in service at several U.S. airports since 2005, Clear spokeswoman Cindy Rosenthal said today.
To be issued the security fast pass, fliers must provide fingerprints and iris scans, Clear founder and CEO Steven Brill said today.
Following approval by the federal Transportation Security Administration, members are issued an identity card that contains encrypted fingerprint and iris images.
A fee of $99.95 that is good for a year also is required, charged once applicants have been pre-screened by the TSA, according to Brill.
Recently the program has opened enrollment stations in San Jose, John F. Kennedy International Airport in New York and airports in Albany, N.Y., Cincinnati, Indianapolis and Newark, N.J.
Verified Identity Pass started the Clear program in 2005 at Orlando International Airport in Florida. Clear has been swiftly adding enrollment centers at airports across the country.
To get a pass, candidates can start the process online at the Clear's Web site, flyclear.com. Next, they should bring two forms of government identification, including one with a photo, to a Clear enrollment center.
Clear's enrollment stations at SFO are located in Terminals 1 and 3 and are in operation from 5 a.m. to 10 p.m. daily. Plans for an International Terminal enrollment kiosk are in the works, with the kiosk scheduled to open this fall. Kiosks have also been set up at the Hyatt Regency Hotel on San Francisco's Embarcadero.
The fast pass privilege will serve departing SFO travelers beginning in September, Brill said.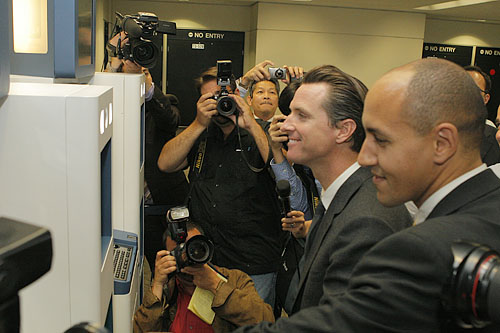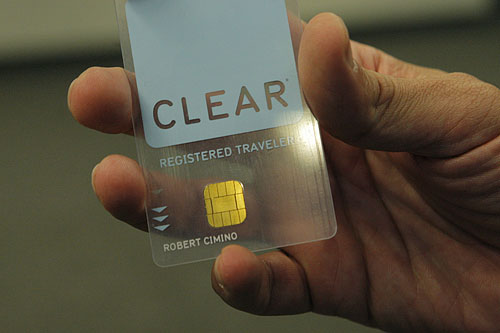 Copyright © 2007 by Bay City News, Inc. -- Republication, Rebroadcast or any other Reuse without the express written consent of Bay City News, Inc. is prohibited.
####