Man shot in San Francisco dies at hospital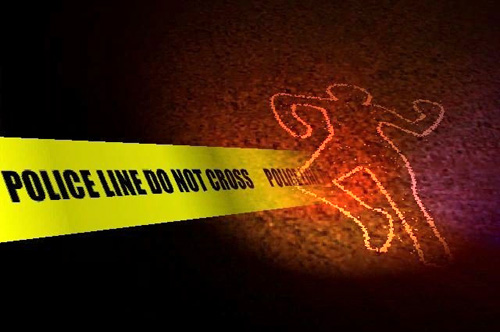 Illustration courtesty KSAX-TV
By Tamara Barak and Caitilin McAdoo, Bay City News Service

February 11, 2007
SAN FRANCISCO (BCN) - A 20-year-old man who was shot in San Francisco's Western Addition neighborhood this morning while apparently washing his van has died, San Francisco police reported.
The man was gunned down in the street at around 10:10 a.m. today on Eddy Street near Laguna Street, about half a block from Jefferson Square between two rows of subsidized housing in the city's Plaza East development.
One black tennis shoe was left lying in the middle of the street along with several shell casings.
The victim was transported to a local hospital where he later died, police reported.
At about 12:40 p.m., a second victim was shot several blocks away on Grove Street near Laguna Street, police reported. The second victim was a juvenile female, according to police.
Shootings are not unusual for the neighborhood. Last week an 18-year-old man was struck by gunfire in a drive-by shooting on the same block of Eddy Street as the first victim today.
That shooting occurred at about 1:45 p.m. in the 1000 block of Eddy Street, San Francisco police Sgt. Neville Gittens said.
He was last reported in life-threatening condition.
Copyright © 2007 by Bay City News, Inc. -- Republication, Rebroadcast or any other Reuse without the express written consent of Bay City News, Inc. is prohibited.

####