Old San Francisco Mint has new lease on life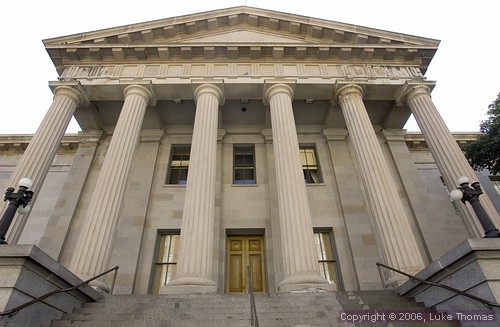 The old U.S. Mint building, located on 5th Street and Mission Street, has been given a new lease on life - a 66 year lease to the San Francisco Museum and Historical Society.
Photo(s) by Luke Thomas
By Emmett Berg, Bay City News Service
September 26, 2006
SAN FRANCISCO (BCN) - The old U.S. Mint, which was commissioned in the Gold Rush era and withstood the 1906 earthquake, was leased today as part of a plan to create a San Francisco Museum and adjoining commercial district.
The San Francisco Board of Supervisors today unanimously agreed to the terms of a 66 year, rent-free lease to the San Francisco Museum and Historical Society.
Plans for the building include extensive restoration to allow a 32,000-square foot museum space, a new location for the San Francisco Visitors Center, and a variety of shops and restaurants facing Jesse Street.
"This well-designed museum will add immeasurably to the fabric of San Francisco, stay true to the historical integrity of the building and blend 21st Century technology into its exhibits," said Erik Christoffersen, executive director of the society.
In a separate action, supervisors agreed to set a public meeting for Oct. 3 in which officials will take public comment on a plan to tax real estate owners near the Old Mint building in a bid to finance construction of an 18,000-square foot Mint Plaza attracting shoppers to the area.
The supervisors' blessing came with a stray remark from Supervisor Aaron Peskin: "Good luck raising $38 million."
Peskin was referring to the remaining amount of money he said was required to pay for the multi-faceted project.
Christoffersen said in a statement released by the society that the lease allows the society to tap $2.8 million in Proposition 40 funding.
"We have more than $40 million committed to the project and a series of initiatives are underway or will be launched this fall to secure the remaining funds over the next 18 months," Christoffersen said. "We anticipate completion of the project by Spring 2010."
One way the society is raising money is through sales of commemorative $5 gold and $1 silver pieces that depict the Old Mint on the "heads" side of the coins. If all 600,000 coins sell, the society will take in $8.5 million.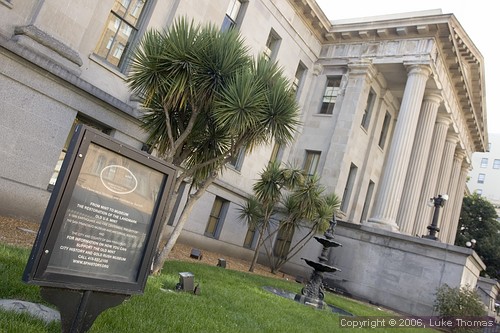 Copyright © 2006 by Bay City News, Inc. -- Republication, Rebroadcast or any other Reuse without the express written consent of Bay City News, Inc. is prohibited.

####