Drug-resistant tuberculosis worries health officials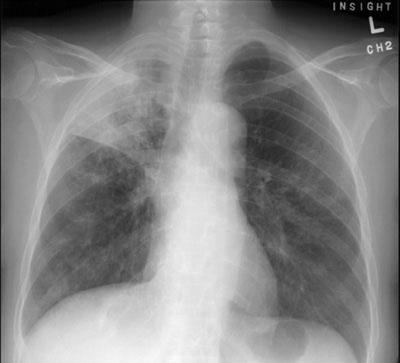 By Tamara Barak

May 12, 2007
San Francisco health officials are struggling with a drug-resistant strain of tuberculosis that since late 2005 has killed one person and sickened six others.
Health investigators believe the strain came from the former Soviet Union and infected tenants in a Tenderloin residential motel, said Dr. Masae Kawamura, director of the tuberculosis control section of the San Francisco Department of Public Health.
All but two of those sickened have been residents of the single-occupancy motel, which Kawamura declined to name.
The first person became sick at the end of 2005, but wasn't diagnosed until January of 2006 due to the delay in getting test results from an outside laboratory.
Since then, city health officials have been on high alert.
"It's a really virulent strain and it causes extensive disease. People have died and are really sick from it," Kawamura said.
A 56-year-old man who lived in the Tenderloin motel succumbed to the disease in May of last year. Another patient is hospitalized in critical condition.
The other five people who came down with the disease are expected to recover.
"We got them on the right regimen from the beginning and they're doing very well," Kawamura said.
The strain does not respond to traditional tuberculosis drugs.
"This treatment is more toxic and more painful, because you have to have injections five days a week, as well as taking pills," Kawamura said.
Since the outbreak, health officials have held screenings at the motel. They were able to test more than 80 percent of residents for the disease at a screening in April.
"It's very difficult to get the residents to comply. They want their privacy and they're not sick - but that's when we want to prevent TB," Kawamura said.
Most people infected with the disease do not come down with symptoms, but are carriers.
"Those who get sick from the disease are just the tip of the iceberg. Most people who get infected don't develop the disease," Kawamura said.
With 37 percent of its population being foreign-born and a large number of international tourists, San Francisco has the highest tuberculosis rate of any metropolitan area in the U.S., Kawamura said.
"TB is a disease of poverty and migration. San Francisco is a beacon for travelers and immigrants so we're especially vulnerable to pandemics," she said.
Tuberculosis flourishes in countries without effective health care systems and about 75 to 80 percent of tuberculosis cases in San Francisco affect foreign-born individuals. However, residential motels also play a role in the spread due to poor ventilation and close living quarters, Kawamura said.
"It becomes kind of a tinderbox effect," she said.
Copyright © 2007 by Bay City News, Inc. -- Republication, Rebroadcast or any other Reuse without the express written consent of Bay City News, Inc. is prohibited.
####