Appeals court upholds state stem cell research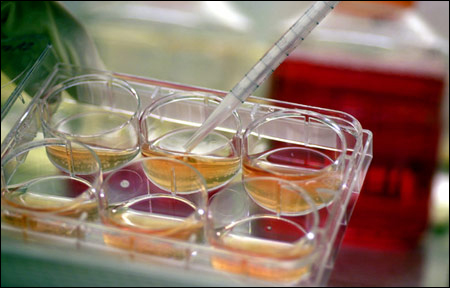 Photo courtesy Harvard University Gazette
By Julia Cheever, Bay City News Service

February 27, 2007
A state appeals court in San Francisco yesterday upheld the constitutionality of California's $3 billion voter-approved stem cell research program.
A three-judge Court of Appeal panel unanimously affirmed a decision in which Alameda County Superior Court Judge Bonnie Sabraw ruled last year that the structure of the California Institute for Regenerative Medicine didn't violate the state constitution.
The establishment of the institute was approved as Proposition 71 by California voters in 2004. The institute is based in San Francisco and is governed by a 29-member Independent Citizens' Oversight Committee.
Court of Appeal Justice Stuart Pollak wrote, "After careful consideration of all of appellants' legal objections, we have no hesitation in concluding...that Proposition 71 suffers from no constitutional or other infirmity."
The program was challenged in two separate lawsuits by two taxpayer groups and a bioethics organization.
Robert Klein, chairman of the oversight committee, said, "We are very pleased with today's ruling from the California Court of Appeal.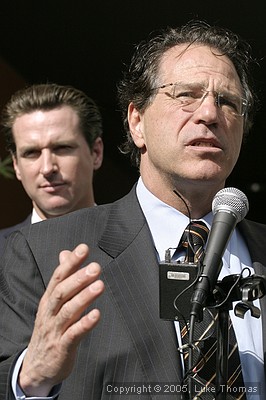 Independent Citizens' Oversight Committee Chair
Robert Klein

"Once again, the judiciary has upheld the constitutionality of California's innovative stem cell research project -- in its entirety, without equivocation, and with absolutely no room for further argument," Klein said.
He said the ruling "speeds the day when the will of 7 million voters can be fully realized."
But Dana Cody, a lawyer for the two taxpayer groups, People's Advocate and the National Tax Limitation Foundation, said, "Most likely we'll appeal" to the California Supreme Court.
Cody said, "We're not surprised by the ruling" because the appeal panel appeared to have a negative view of the plaintiffs' case during oral arguments on their appeal on Feb. 14.
The appeals court rejected the two lawsuits' claims that the program contains inherent conflicts of interest and violates the California constitution because it lacks direct state control over expenditures of state funds.
Pollak wrote in the 57-page ruling that the institute is subject to "significant public and financial accountability standards" and that members of the oversight committee must excuse themselves from decisions concerning their own institutions.
The court also turned down the California Family Bioethics Council's argument that Proposition 71 violated a constitutional rule requiring voter initiative measures to be restricted to a single subject.
The court said that while the stem cell research may overlap with related medical and scientific fields, "Proposition 71 authorizes research that is as specific as the circumstances permit and is reasonably limited to a single subject."
A lawyer for the council could not be reached for comment.
The state program was placed on the ballot in response to the Bush Administration's decision to restrict federally funded stem cell research and limit its funding to $25 million per year. President Bush and some other social conservatives oppose some stem cell programs because human embryos are destroyed during research.
Supporters say that embryonic cell research could be used to develop new regenerative treatments for diseases and injuries such as childhood diabetes, Parkinson's, Alzheimer's and spinal cord damage.
The California measure provides for state research grants of $300 million per year for 10 years to universities and other institutions.
The institute has not been able to issue bonds, however, while the challenges have been pending in the courts. An appeal to the state Supreme Court would further delay the bonds.
But in the meantime, the program has received interim funding through a $150 million state loan authorized by Gov. Arnold Schwarzenegger, $45 million in loans from private philanthropists and another $8 million in smaller loans and gifts.
The institute approved $45 million in grants from these funds on Feb. 16 and expects to approve up to $80 million more later this month, Klein said.
Schwarzenegger issued a statement saying, "Today's ruling is a victory -- I always believed the courts would uphold the will of California voters.
"Stem cell research holds our best promise to find a cure for debilitating illnesses, like Parkinson's disease and diabetes," the governor said.
Schwarzenegger said, "I'm also proud of California's leadership -- we have already awarded the first round of grants to researchers to begin work on this potentially life-saving science."
Copyright © 2007 by Bay City News, Inc. -- Republication, Rebroadcast or any other Reuse without the express written consent of Bay City News, Inc. is prohibited.
####