Yee receives hospital medical care after collision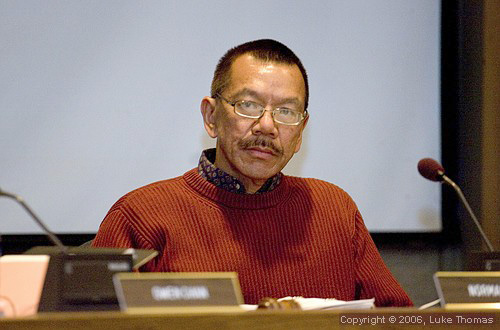 San Francisco Board of Education President Norman Yee. File photo 4/26/6
Photo(s) by Luke Thomas
Bay City News Service

December 28, 2006, 4:15 p.m.
SAN FRANCISCO (BCN) - San Francisco Board of Education President Norman Yee is undergoing medical care this afternoon after being injured in crash Tuesday evening, according to a school district spokeswoman.
Yee, who has served on the board since November 2004 and was elected president earlier this year, was walking when he was hit near the intersection of 4th and Bryant streets, according to district spokeswoman Gentle Blythe.
"The family has requested privacy," Blythe said. "All I can say is that he is in the hospital receiving medical care."
Blythe said the family is carefully monitoring Yee's condition and a statement will be forthcoming whenever there is an update.
Copyright © 2006 by Bay City News, Inc. -- Republication, Rebroadcast or any other Reuse without the express written consent of Bay City News, Inc. is prohibited.

####