Yee released from hospital
Sanchez elected School Board President
By Tamara Barak, Bay City News Service

January 10, 2007
SAN FRANCISCO (BCN) - San Francisco school board member Norman Yee has been released from the hospital and is recovering at an inpatient rehabilitation facility after being struck by a car last month, according to a spokeswoman for the San Francisco Unified School District.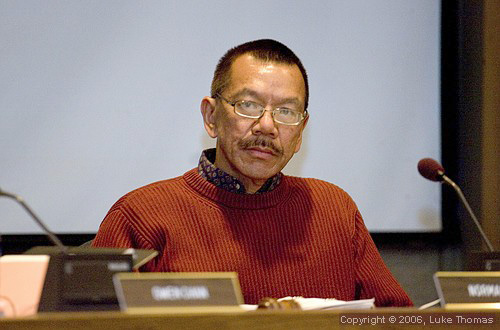 San Francisco School Board Vice President Norman Yee
Yee was hit around 10 p.m. on Dec. 26 as he walked in a crosswalk at Fourth and Bryant streets in the city's South of Market neighborhood.
"He's receiving physical therapy and predicts he'll remain in the hospital doing rehabilitation for the next few weeks,'' district spokeswoman Gentle Blythe said this morning.
Yee already is participating in school board business, Blythe said. He called in to Tuesday night's meeting to join in the board's annual vote.
Mark Sanchez was elected president of the board, while Yee -- last year's president -- was elected vice president, Blythe said.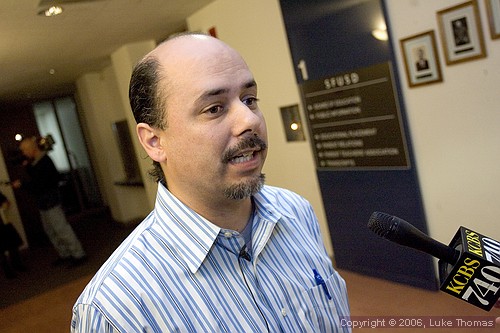 Mark Sanchez
According to police, the driver of the sedan that hit Yee was issued a citation.
Copyright © 2006 by Bay City News, Inc. -- Republication, Rebroadcast or any other Reuse without the express written consent of Bay City News, Inc. is prohibited.

####