Sleep aid found in body of Standford student Zhou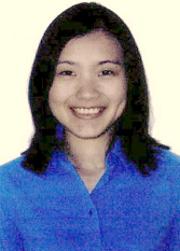 Stanford University graduate
Mengyao "May" Zhou
By Emmett Berg, Bay City News Service

February 16, 2007
SANTA ROSA (BCN) - A drug found in over-the-counter sleeping pills was determined to exceed "potentially toxic" levels in the body of a Stanford University graduate student found dead in a Santa Rosa parking lot, officials said yesterday.
Sonoma County sheriff's Sgt. Mitch Mana reported that toxicology tests on a sample taken from 23-year-old Mengyao "May" Zhou showed the presence of diphenhydramine.
That chemical compound is the prime ingredient in the antihistamine Benadryl, which is also a commonly used sleep aid that is available without a doctor's prescription.
"No other common acidic, neutral or basic drugs detected," Mana reported. "No blood or urine ethyl alcohol detected."
The Sonoma County coroner's office was not elaborating on the toxicology test results. An investigation continues into the death of Zhou, found in the trunk of her car on Jan. 25 in a parking lot at Santa Rosa Junior College. She was last seen leaving her Stanford apartment on Jan. 20.
Officials have yet to determine formally Zhou's cause or manner of death.
Copyright © 2007 by Bay City News, Inc. -- Republication, Rebroadcast or any other Reuse without the express written consent of Bay City News, Inc. is prohibited.

####