Acting taxi regulator resigns, selection of new director postponed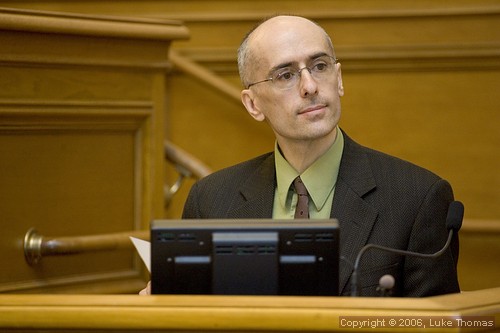 Tristan Bettencourt resigned as Taxicab Commission Acting Director last evening amid a firestorm of controversy concerning his criminal history and personal relationship with Heidi Machen, the former Taxicab Executive Director who was fired by the commission
on June 28, 2006.
Photo(s) by Luke Thomas
July 26, 2006
The San Francisco Taxi Commission last night accepted the resignation of acting Director Tristan Bettencourt.
Bettencourt submitted his resignation to the commission prior to the Tuesday evening meeting, he said.
Bettencourt's continued service became controversial after revelation of his criminal record.
Although the commission was expected to reinstate former Director Heidi Machen upon recommendation by Mayor Newsom, the commission made no appointment.
Following a lengthy closed door session commission chair Patricia Breslin made a brief announcement.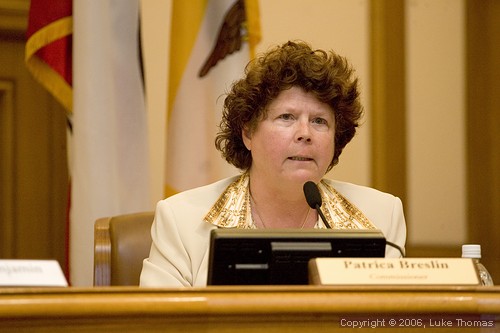 Patricia Breslin
"The commission is sending nominees to the mayor for his review," Breslin announced at 11:48 p.m.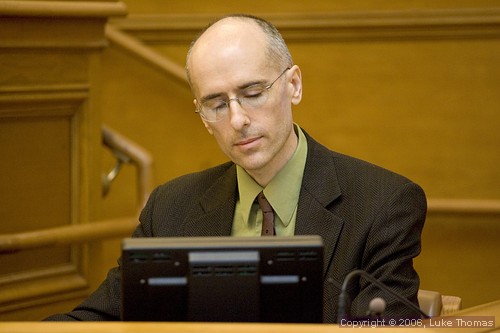 ####