Film Commission Deputy Director
Fired Without Cause
By Luke Thomas
October 25, 2005
The recent firing of a long-time Film Commission staffer prompted actor Sean Penn to a commission hearing yesterday in support of the woman who fired Michael Billington without cause.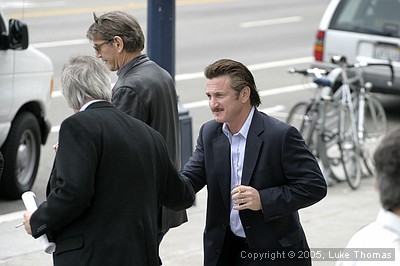 Photo(s) by Luke Thomas
Actor Peter Coyote - husband of Film Commission Executive Director, Stephanie Coyote, who fired Billington - accompanied Penn in solidarity with Stephanie Coyote.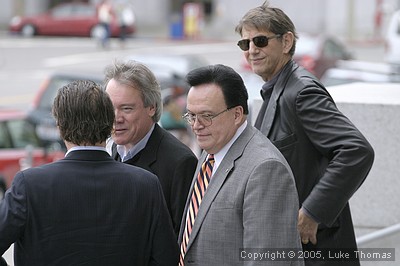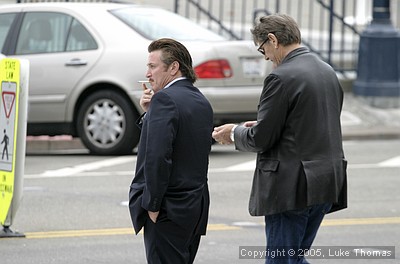 Film Commission Deputy Director, Billington, had served for seven years as film industry point-person in San Francisco for shooting logistics.
According to one Billington supporter, Billington was fired due to a "personality conflict."
When contacted for comment by phone this morning, Stephanie Coyote referred the Sentinel to Director of Economic Workforce Development, Jesse Blout, who stated he was unable to comment due to confidentiality of personnel matters.
####