Carnaval 2006 dancers preview their strut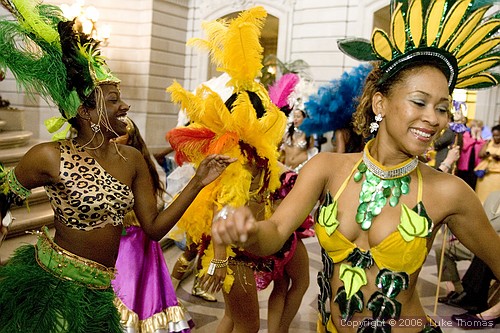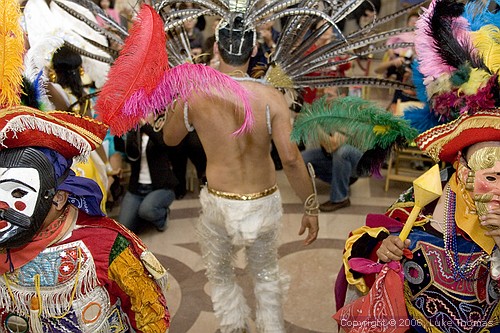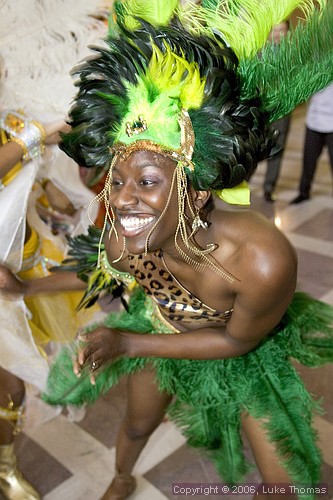 Photo(s) by Luke Thomas
May 11, 2006
San Francisco Carnaval 2006 previewed its strut Wednesday in City Hall preceding the official May 27-28 annual beat.
Described by organizers as California's largest multi-cultural event, the 28th annual San Francisco Carnaval this year is themed "Sueños De La Niñez - Land of Childhood Dreams."
The event will span seven blocks on Harrison Street between 16th and 23rd Streets starting at 10:00 a.m. Saturday, May 27. It comprises dance, arts, crafts, music, and food.
On Sunday, May 28, the Carnaval Grand Parade starts at 9:30 a.m. at the corner of 24th and Bryant streets, where it will proceed west to Mission Street. From there, the parade heads north on Mission down to 17th Street, where it will turn east and flow into the festival area.
A preview took place in the Rotunda of San Francisco City Hall yesterday.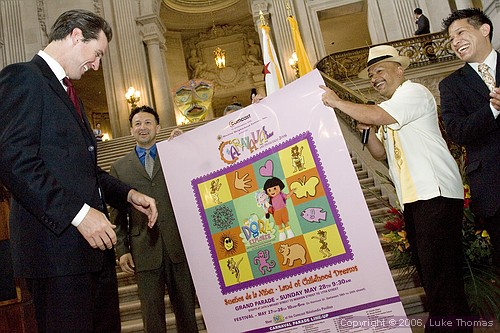 San Francisco Mayor Gavin Newsom receives formal notice of San Francisco Carnaval 2006 from Miguel Bustos, legislative aide to Congresswoman Barbara Lee, Robert Y. Hernandez of San Francisco Carnval 2006, and Roberto Ortega, mayoral liaison to the Latino American community.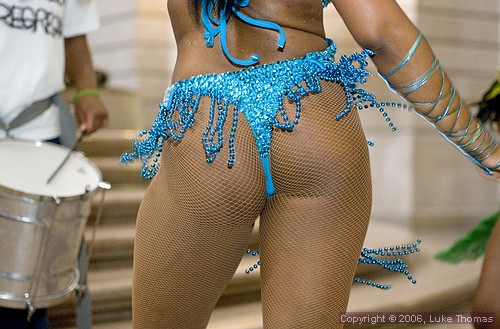 ####