Chris Cunnie joins District Attorney Office
following service at Emergency Communications Department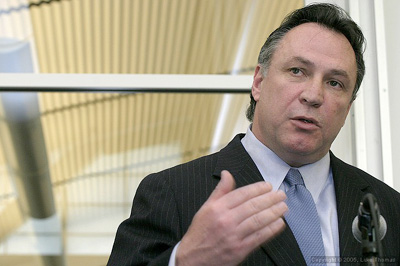 Chris Cunnie. File Photo: 5/19/5
Photo(s) by Luke Thomas
October 20, 2005
Chris Cunnie yesterday announced he is departing his position as Director of the San Francisco Emergency Communications Department to return to law enforcement.
Cunnie, a past president of the San Francisco Police Officers Association, will join the San Francisco District Attorney's Office as a criminal investigator.
He reported OCD civilianization had been complete, and looked forward to serving again in law enforcement.

####