San Francisco fundraiser held for Chavez
in bid for San Jose Mayor's office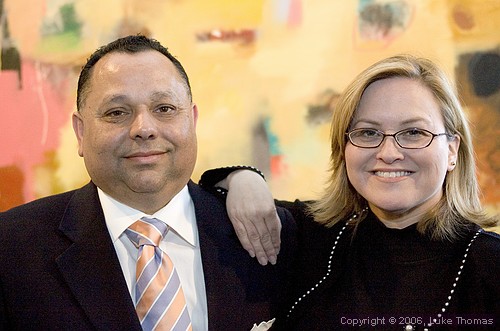 Fred Naranjo, political fundraiser and consultant,
with San Jose Mayoral candidate frontrunner, Cindy Chavez.
Photo(s) by Luke Thomas
By Luke Thomas
May 6, 2006
San Jose Vice Mayor Cindy Chavez attended a Cinco de Mayo fundraising event in San Francisco yesterday, hosted by political powerhouse Fred Naranjo.
The event raised $18,000 to help Chavez in her campaign bid to become the next Mayor of San Jose.
Chavez, a self-proclaimed progressive and chair of the Valley Transportation Authority, said her top priorities are focused on transportation, education, and public safety.
"My campaign is really focused on the future of San Jose; on education, on transportation and on public safety. In each of those areas on the council I've distinguished myself as someone who gets work done, especially for the neighborhoods. For example, in downtown, we've doubled the amount of parkland since I've been in office, which is amazing because it's a very dense part of the city," Chavez noted.
Chavez represents San Jose's downtown district with 90,000 residents, many of whom are of Ethiopian descent.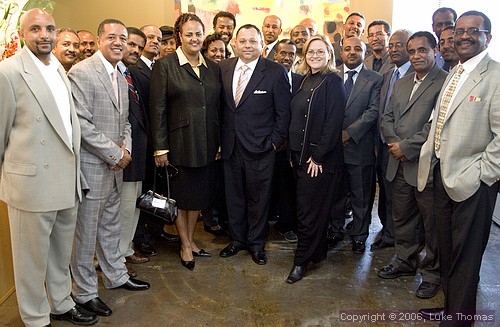 Ethiopian business leaders from San Jose and San Francisco attended the fundraiser.
As part of Chavez' efforts to make San Jose's neighborhoods safe, Chavez spearheaded the Megan's Law Task Force, a task force to monitor sex offender activity in the city.
"I started the Megan's laws task force. The Megan's law task force is focused on making sure that communities are prepared to deal with high-risk sex offenders that are coming into their neighborhoods, and I focused a great deal of my time on gang prevention and abatement. Downtown is getting safer because of the work of myself, the Police Department and the community.
Like San Francisco, one of San Jose's biggest problems is ensuring public safety using limited resources.
"Our biggest challenge is public safety and the reason for that is the City of San Jose is the 10th largest city in the country and we're staffed as if we're the 23rd. We've done a lot with very few resources especially as it relates to public safety and community policing and eventually we're going to need to expand both the police and fire departments in order to maintain being the safest big city in the country," Chavez explained.
Chavez, a staunch believer in traditional community policing practices, understands the importance of cops walking the beat and interacting with residents, but explained San Jose needs to do more to get more cops walking the beat.
Asked if San Jose has cops walking the beat, Chavez said, "We do in some areas, but not enough. That is something we have to work on. We have mounted police as well which I think is very community friendly.
"Community policing means that the community feels like they can trust 911, that they can talk to the police, that they are part of our eyes and ears on the street and really engaged community policing means that people in our communities don't get to be anonymous. So if someone does something inappropriate to a neighborhood, the standards for conduct is high and they'll get in trouble and they shouldn't do it again," Chavez added.
Chavez, a frontrunner in the San Jose Mayoral race consisting of four other candidates, says, as Mayor of San Jose she will work to improve the quality of life for San Jose residents.
"I'm running for Mayor of San Jose because I have great faith in the people of the City of San Jose and we have done such a good job, I think, to this point building San Jose and we have an opportunity to do even more."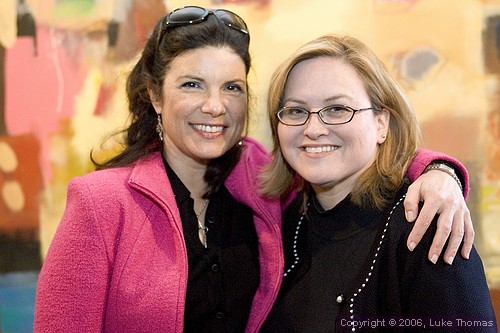 Political campaign strategist Darcy Brown (left).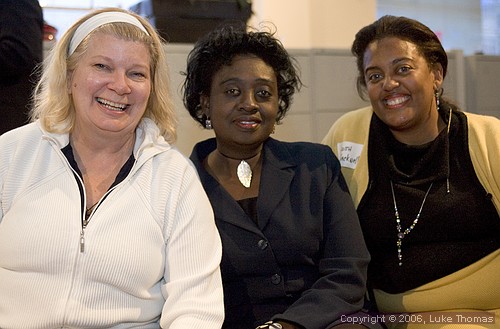 Susan Horsfall, Linda Richardson and Judith Blackwell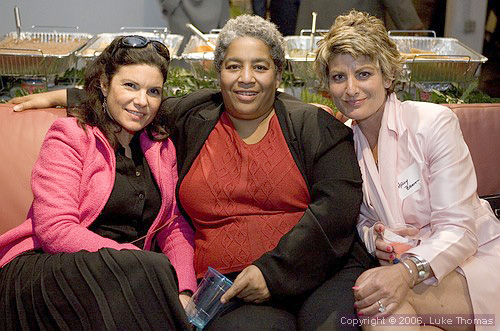 Darcy Brown, Shelley Bradford-Bell, Holly Bratt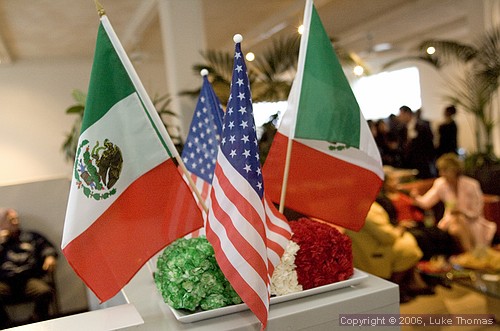 ####