Disadvantaged youth join pipeline for $1.5 billion
in public works projects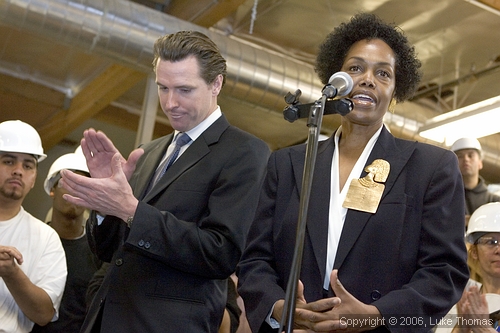 New program trains local youth for their piece of the pie,
Supervisor Sophie Maxwell reports.
Photo(s) by Luke Thomas
February 24, 2006
Disadvantaged local youth now join the pipeline for $1.5 billion in San Francisco public works projects, San Francisco Supervisor Sophie Maxwell announced Thursday.
She joined leaders of the public-private partnership CityBuild Initiative to expand the CityBuild Academy born last year of her imagination.
Participants were on hand to sign an agreement which changes contracting requirements.
It requires that all major capital project contracts and their subs participate in CityBuild and established a goal for local workforce population of 50% of new hires for each trade.
"I don't like the way business was being done," Mayor Gavin Newsom insisted.
"I'm not going to sit here in Bayview Hunters point, and every time I come to the community and have guys out on the street saying, 'I want a job. Man, I'm trying to get a job but I can't get a job,' and I go down Third Street and I see 50 guys who look like me that I know are not from the community - and they are the ones doing the work," stated Newsom.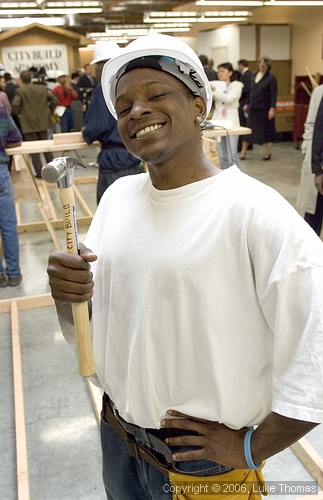 Neilson Bates says he's going to build mansions
with the skills he's learned at the academy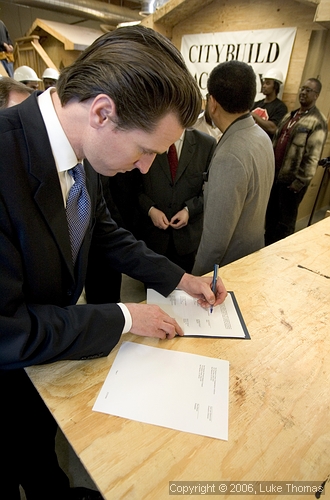 Some 265 public works projects "are underway or in the pipeline," noted Newsom, including projects at the PUC, MUNI, Department of Public Works, the Port, and San Francisco International Airport.
Maxwell predicted CityBuild will become a national model.
"This is going to work. This is going to be a model for our country," said Maxwell.
"As the mayor said, 'Cities should be about building the middle class not importing them,' and that's what San Francisco is about to do.
"We have billions of dollars with capital projects going on.
"Our citizens should feel that. They should feel it in their pockets.
"When we build housing it should be for the people who are here already. When we build amenities it should be for the people who are here already.
"And these young men and women who you see here behind me - this city is for them. They live here. They don't have to commute. They are a resource and that's how we're going to treat them... a valuable resource.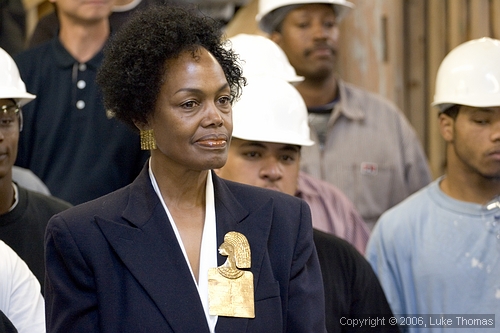 "I want to thank the Carpenter's Union that when we put out the call to say, 'What can we do?' ... they said they may have an idea.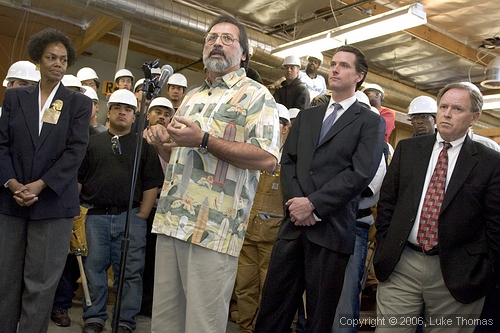 Carpenter's Union President Robert Alvarado
"And I want to thank Jose Luis Moskowitch for stepping up to the plate for coming up with the financing for this.
"I want to thank the mayor because when we came to him he said, 'Yes,' and he has not faltered one bit.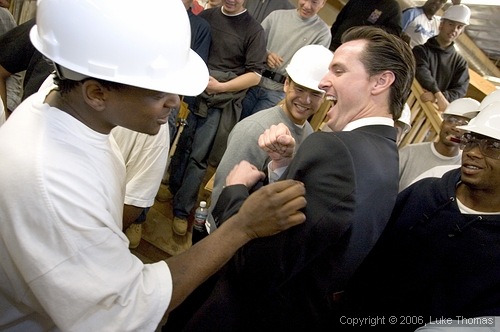 Carpentry and electrician training through CityBuild Academy overcomes early contractor objection that local youth lacked sufficient training, Newsom pointed out.
CityBuild Academy is a partnership between the Office of Economic and Workforce Development, the Northern California Carpenters Regional Council, City College, the Transportation Authority, and the Private Industry Council.
Located at City College's Evans Street Campus, CityBuild Academy "is a state of the art facility, where students participate in a 14-week, highly structured pre-apprenticeship program that provides hands-on and classroom training," City College Chancellor Phillip Day stated.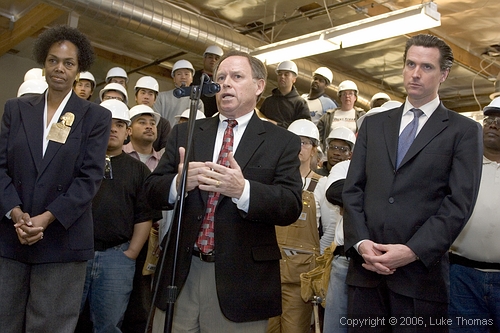 City College Chancellor Phillip Day
"This is the type of collaborative effort and partnership that the Mayor, City College and our friends in labor have always envisioned," recalled Day.
"It's an effort to create avenues of opportunity for individuals to receive training, and more importantly, quality high-paying jobs in the construction industry."
Currently 55 students are enrolled at CityBuild Academy, all of whom are San Francisco residents and most of whom come from disadvantaged communities such as the Bayview, Visitacion Valley, the Mission and Chinatown.
Academy Students are required to be a San Francisco Resident; possess a High School Diploma or GED; have a valid CA Drivers License; have the legal capacity to work in the U.S.; pass a basic skills test at eight grade level.
"For those trying to right the ship," a criminal history does not preclude someone from entering CityBuild Academy, Newsom added.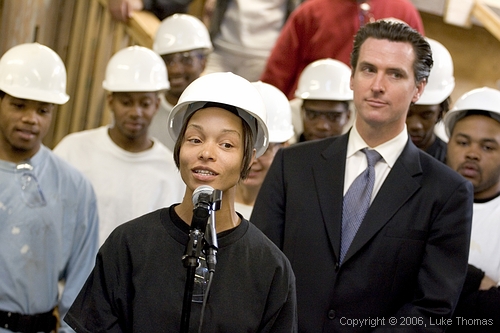 Bayview native LaToya Younger attends both carpentry and electrician classes
at the CityBuild Academy.

Potential students may contact CityBuild director Chris Iglesias at chris.iglesias@sfgov.org or telephone (415) 554-6512.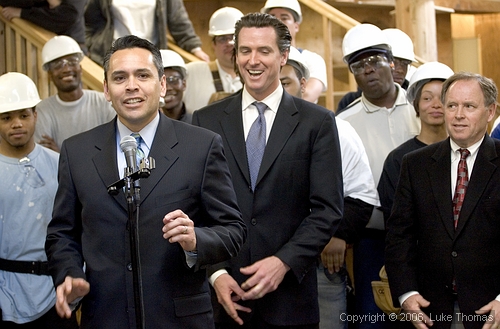 CityBuild director Chris Iglesias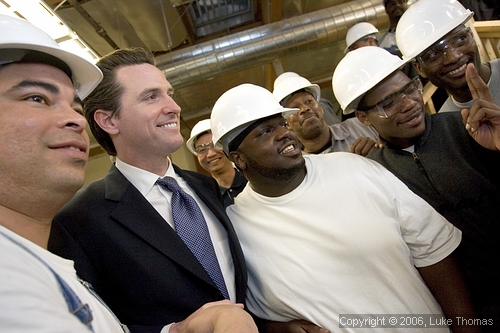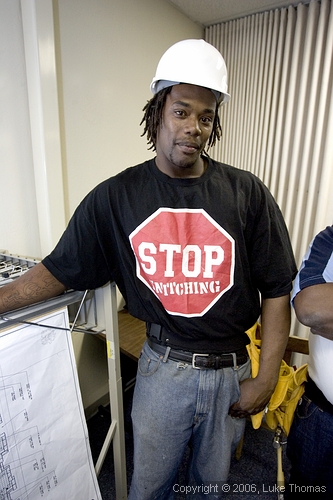 ####