Fifteen Cardinals elevated
Oath of loyalty pledged before Pope at the Vatican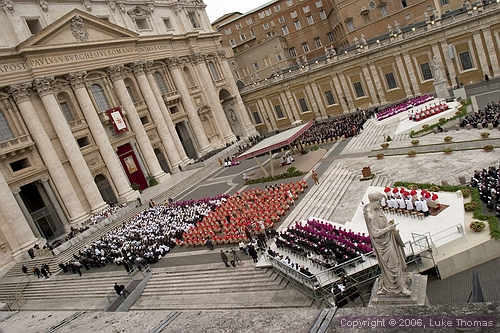 15 new Cardinals are elevated in Saint Peters Square, Vatican.
Photo(s) by Luke Thomas
By Luke Thomas
March 24, 2006
Rome - In an historic ceremony beamed instantaneously around the world, Pope Benedict XVI formally installed fifteen new Cardinals in St. Peter's Square today.
Calling on his closest coadjutors, Pope Benedict spelled out his vision for his ministry during a rite known as 'Consistory of Cardinals', a tradition dating back to 1059.
Addressing a crowd estimated at 15,000 under a sky holding back rain, Pope Benedict compared the College of Cardinals to "a kind of senate" with the responsibility of accomplishing the tasks set forth by Saint Peter.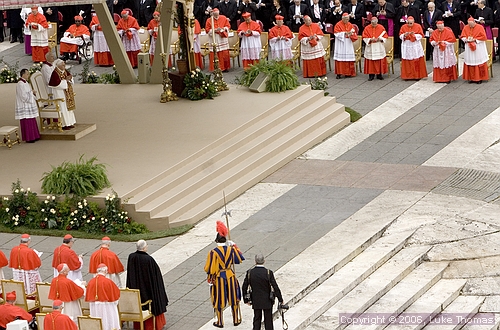 "I am counting on you, dear brother Cardinals to ensure that the principle of love will spread far and wide, and will give new life to the Church at every level of her hierarchy," the Pope said.
"I am counting on you to secure our path towards the full unity of Christians. I am counting on you to see to it that the Church's solicitude for the poor and needy challenges the world with a powerful statement on the civilization of love."
William H. Levada, former U.S. Archbishop and Archdiocese of San Francisco was first to be appointed Cardinal. A close friend of the Pope, Levada replaced Jospeph Ratzinger in the position of head of the Congregation for the Doctrine of the Faith, the Church body that oversees Catholic doctrine, shortly following Ratzinger made Pope.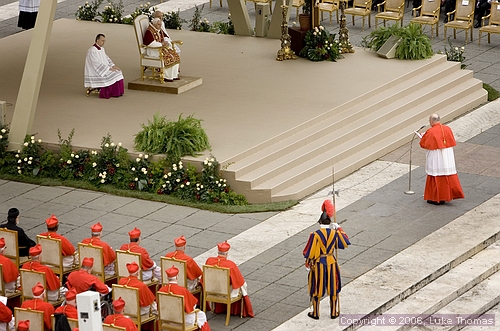 Levada betroths loyalty before the Pope.
Before receiving his "biretta", a red hat signifying cardinal status and symbolizing willingness to shed blood for the Church., Levada praised Ratzinger for bringing "brightness" and "serenity" to the pontificate.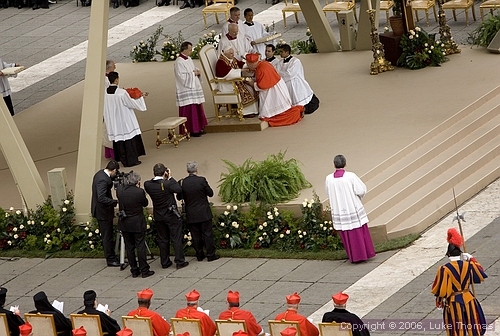 Levada receives his biretta from the Pope.
There are 193 members in the College of Cardinals, 73 are over 80 years old making them ineligible for pontiff nomination during conclave.
A private reception recognizing Cardinal Levada will convene later today, organized by San Francisco delegation lead, Joe Alioto-Veronese. The reception will be attanded by up to 70 San Francisco delegates, Congresswoman Loretta Sanchez, and Cardinal Levada.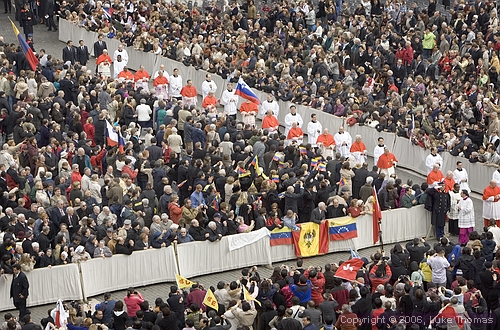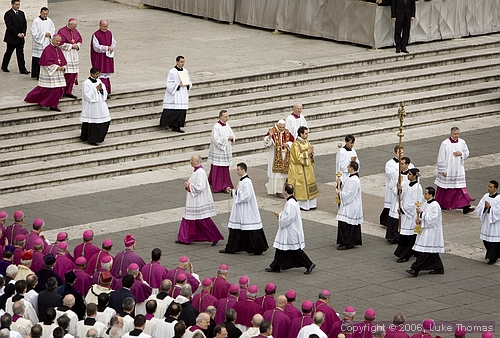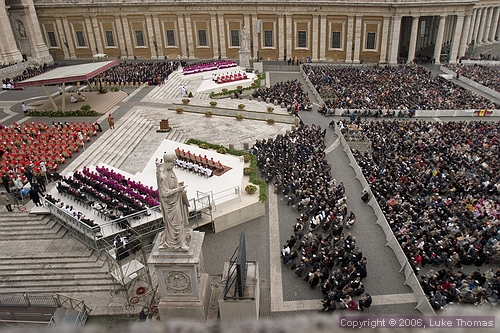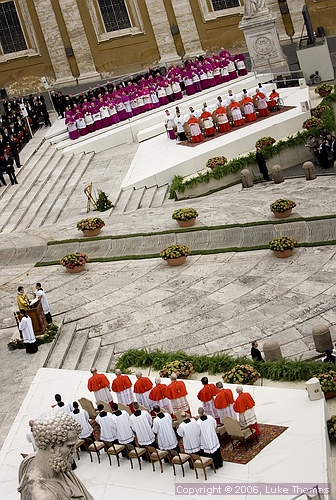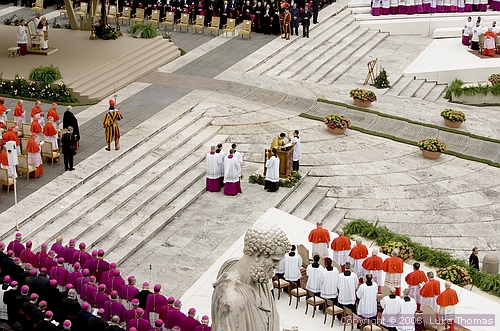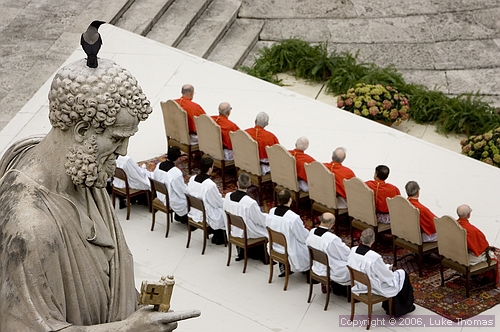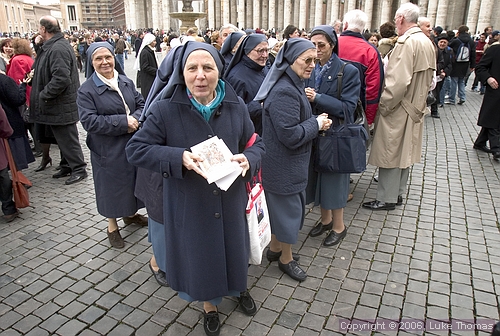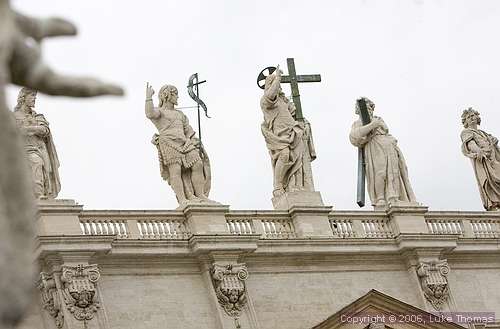 ####