Daly being Daly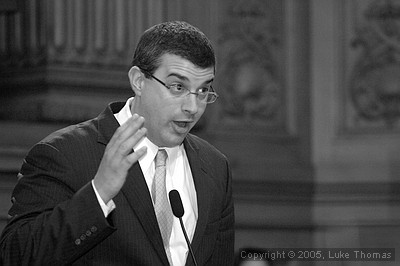 Photo(s) by Luke Thomas
By Luke Thomas
September 20, 2005, 9:00 pm
On September 19, two land-marking of trees proposals were heard and discussed in the City Operations and Neighborhood Services Committee meeting.
The legislation sponsored by Supervisor Daly was defeated by Daly's nemesis, Supervisor Jake McGoldrick.
As a result of the loss, rather than support his supporters, Supervisor Daly berated them in public.
Several reliable sources overheard the fracas.
When questioned by the Sentinel today about the loss and the fracas, Supervisor Daly responded true to form, "I don't talk to you pieces of shit."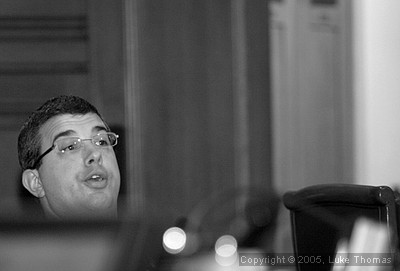 ####