Attitudinal dispositions at variance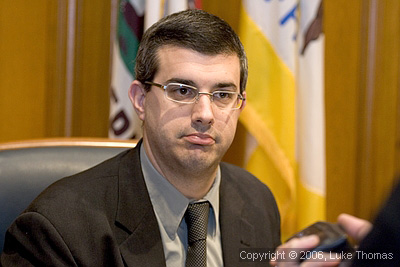 District 6 Supervisor Chris Daly
Photo(s) by Luke Thomas

DIFFERING ATTITUDES - Mayor Gavin Newsom and Supervisor Chris Daly yesterday each spoke of their attitude toward working with each other.

"I look forward to engaging in a positive and in a non-partisan apolitical dialogue with Supervisor Chris Daly," Newsom said of Daly.
"I haven't spoken to the mayor in two years," Daly said of Newsom.
####