The CrackBerry Chronicles
With Elaine Santore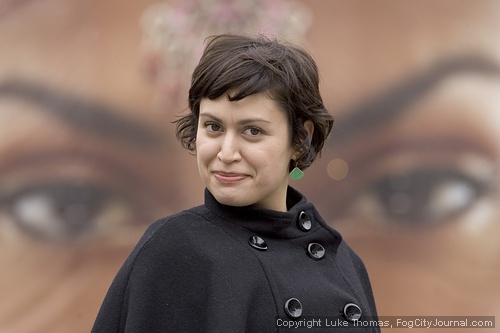 Photo(s) by Luke Thomas
May 7, 2007
Jail is, like, really scary. Haven't y'all seen Oz?

Someday, someone will ask me where I was the day I found out Paris Hilton was going to jail. Though I can't remember exactly what I was doing, I was immediately terrified for Ms. Hilton's life. Later that evening, I said to my friends, "If socialites can't buy their way out of jail time, what hope is there for any of us?"

Think the Gavster will visit his #1 crush in the Big House?
Separating Hilton from her beloved CrackBerry for 45 days will send the heiress into unbearable withdrawal, and that's punishment enough.

Very Weird, Indeed
Sunshine and I don't get along. The only time I spend extended periods of time outdoors is during Oakland A's games, and that's about twice a year. Most days I avoid the elements as much as possible.
However, I made an exception for the 8th annual How Weird Street Faire, still fighting for its right to party at its original location on Howard Street between 11th and 12th. The beloved celebration of music, art, and dance met with opposition earlier this year, and will be moved to another location next year. (We hear there's a chance the cards will be stacked in Howard Street's favor, but stay tuned.)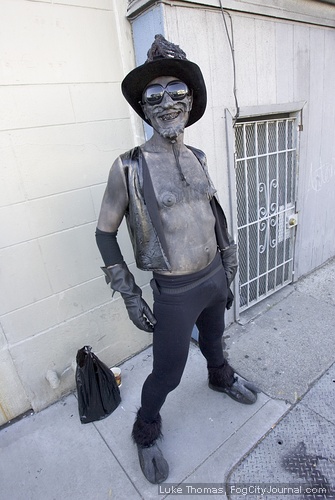 Man in black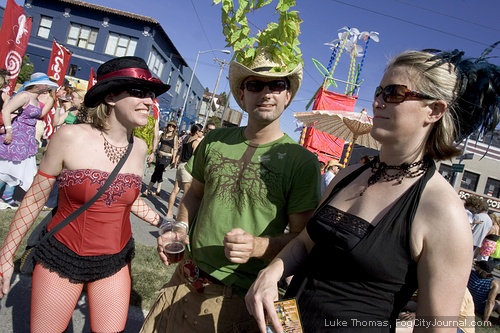 Tree Man and vocal supporter of How Weird (and fun in general), Bay Guardian City Editor Steven T. Jones, flanked by his sweetie, Alix Rosenthal, and a friend.
Girl talk update: Alix really liked my plus-one's new haircut, leading to a girly discussion that led P1 to ask, "What does my hair have to do with anything?" Only everything.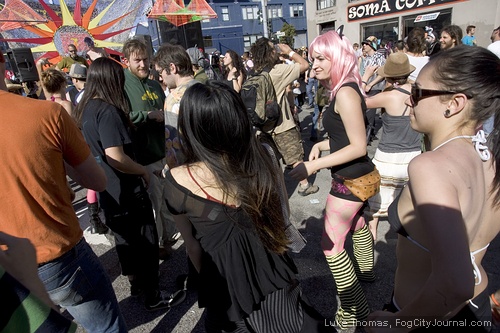 Elaine wants to know where the girl in the pink wig bought her fanny pack.
(Seriously, bring the fanny pack back.)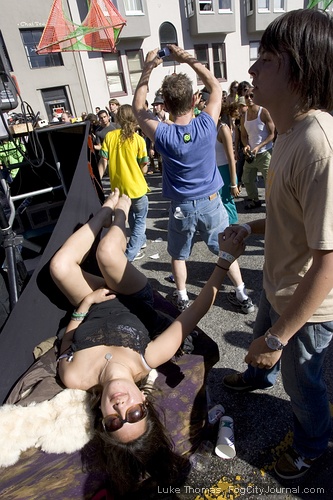 Sometimes you need a helping hand.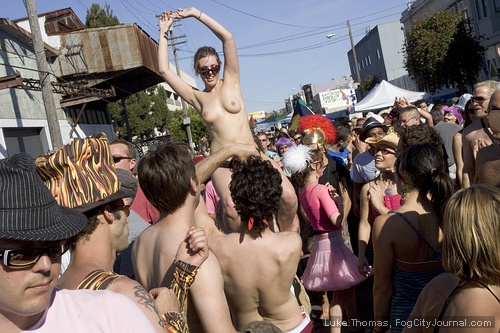 Au naturale!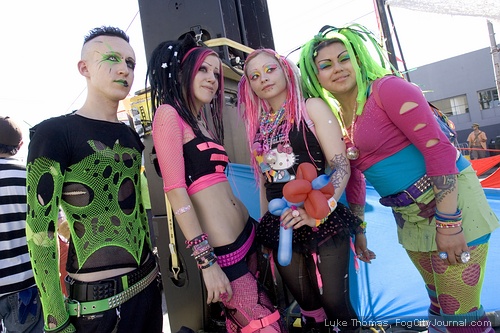 Some faux Japanese street kids, rocking a style straight outta 2000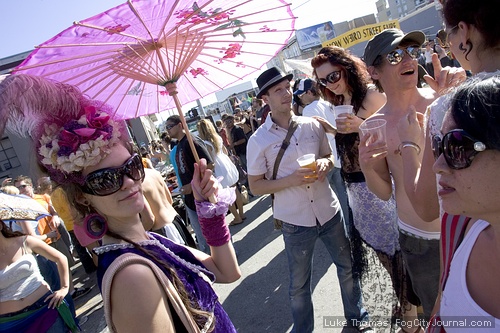 Marie Antionette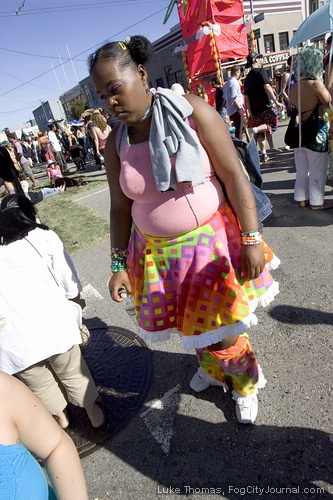 Homegirl does NOT look happy.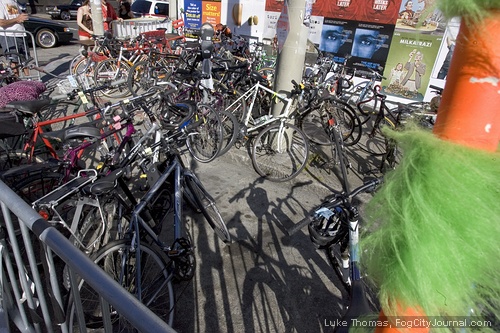 Can you spot Steve Jones' bike?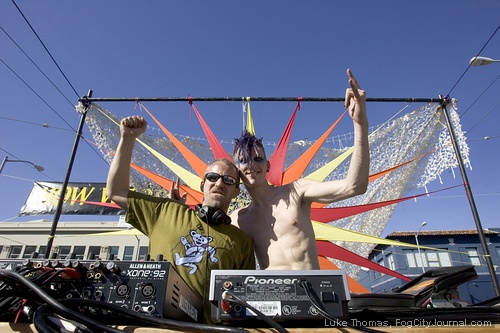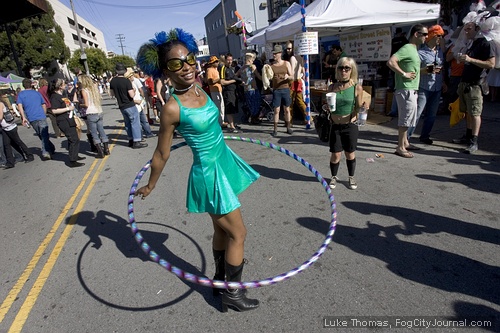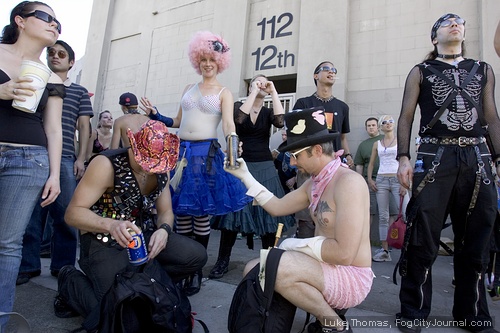 Twelfth galaxy extraterrestrials beamed down for the party.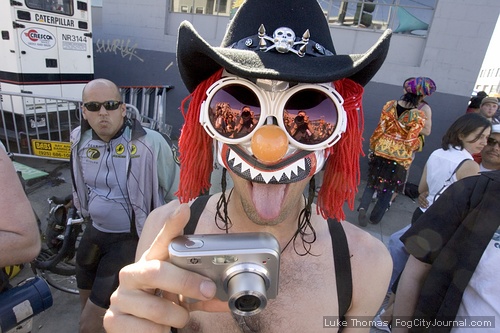 Take me to your leader, earthling.
CrackBerry Sightings
Todo Publisher Kiri Henderson and Onion Publisher Rafi Mamalian at a party we'd rather not discuss, for fear of losing our street cred forever.

Kiri Henderson, Rafi Mamalian and CrackBerry Chronicler, Elaine Santore
Eve Batey at the Powell station, giving us Muni passes so we could take Muni to said party. Thanks, Eve!
h Brown in the TL, telling me to get a job.
####