The CrackBerry Chronicles
With Elaine Santore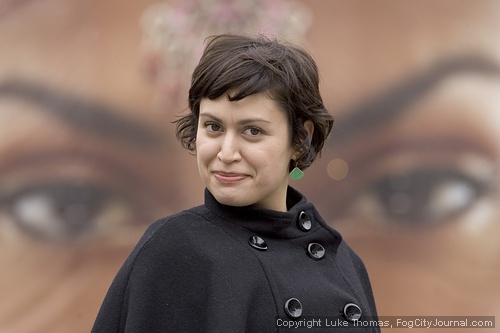 Photo(s) by Luke Thomas
May 14, 2007
Socialiterank.com: Fast, Cheap, and Grammatically Loose
In one short year, the now-defunct Socialiterank.com successfully turned the New York Society set on its ear, and captured the imagination of conspiracy theorists nationwide.
Featuring a weekly "NY Social Elite Power Ranking" of top socialites, the mysterious webmasters dished out gossip, fashion reviews, and Mean Girls-esque barbs to Manhattan's elite. The real stars of the site were the scathing, anonymous comments.
When SR went blank on April 29, there was further speculation that the SR editors were threatened by lawsuits from SR's various targets, and forced to shut the site down.
On May 7, New York Magazine revealed that the "masterminds" behind Socialite Rank were Valentine and Olga Rei, step-siblings and self-described Russian socialites. The Reis are reportedly working on a tell-all book titled "The Year of the Rank."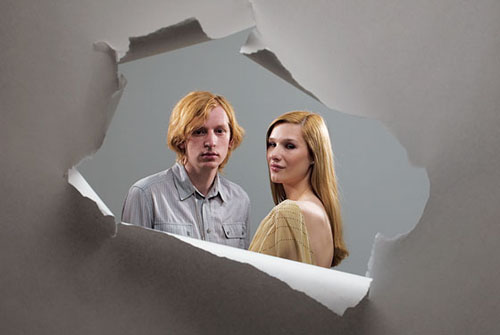 Caption: Socialite Rank's Valentine and Olga Rei.
Photo by Phillip Toledano
I became addicted to Socialite Rank because I like my blogs trashy, catty and shameless. On SFist.com, I linked to SR articles about San Francisco socialites, including Victoria Traina, and Vanessa Getty. Secretly, I wished someone would start a local version of SR about the Swells, to the offset the plethora of brown-nosing columns dedicated to SF's finest Australian nightmares, free-timers and frozen-faced ladies who lunch.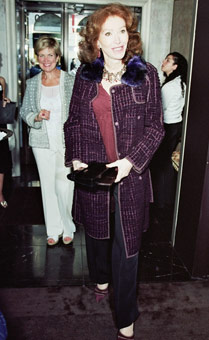 An Australian's nightmare,
and Queen Bee, Anne Getty.
The story of Socialite Rank proves that, if you don't have anything nice to say, start a blog.
Dame for Sale
The people of Great Britain are much better at honoring the aging process than Americans. Whereas, prominent Americans of a certain age are simply banished to "I Love the '70s/'80s/'90s" specials on VH1, E! True Hollywood Story and reality shows, the Brits at least give old people a title. For example, Elton John is now Sir Elton John.
Recently, Charlotte Mailliard Shultz, Chief of Protocol for California and San Francisco, was awarded Honorary Commander of the Royal Victorian Order. My first reaction: "Do they just hand out those titles at the door?" Joking aside, (Honorary) Dame Charlotte joins the ranks some of my favorite dames: actors Judy Dench, Maggie Smith, and, of course, Dame Edna.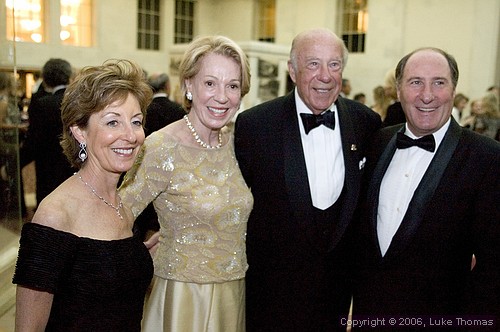 Chief of Protocol, (Honorary) Dame Charlotte Smith Mailliard Swig Shultz (2nd from left)
with hubby George Shultz, Marcia Goldman and San Francisco Symphony President John Goldman.
As with all Cinderella stories, Dame Charlotte came from humble beginnings, as a mere pleb in the small town of Borger, Texas. A true underdog, the then-Charlotte Smith went on to marry John Ward Mailliard III, hotelier Mel Swig, and former Secretary of State George Shultz. May we all aspire to such noble pursuits.
CrackBerry Blind Item
Here's a golden oldie: this song is dedicated to everybody's favorite hard-pAArtying incumbent. Maybe if he went back on the yay, he'd shed those rehab pounds and stop being boring.
####