Caption Action
with Elaine Santore and Luke Thomas
Live from City Hall: Budget and Finance Meeting - Community Choice Aggregation,
June 6, 2007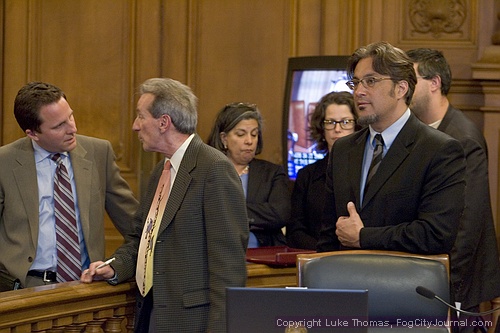 Supervisor Ross Mirkarimi: "I have so got to run for mayor..."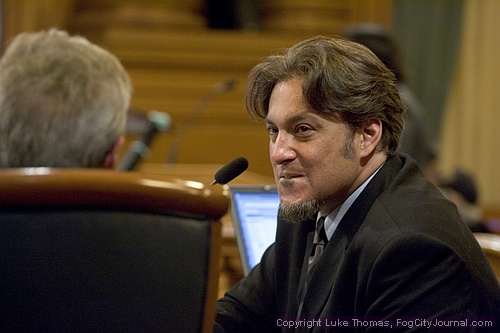 "... So, what do you think, Tom? Am I hot enough?"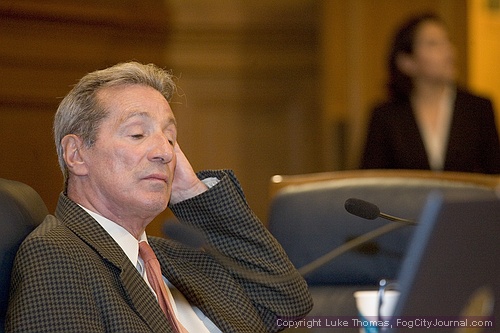 Supervisor Tom Ammiano: "Kiss my gay ass, bitch! I'm the hottest one here."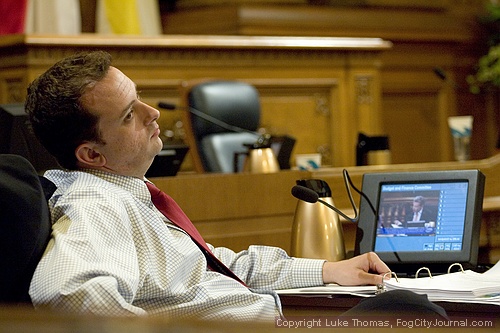 Supervisor Sean Elsbernd: "There's only one person in this whole room
that made any sense today..."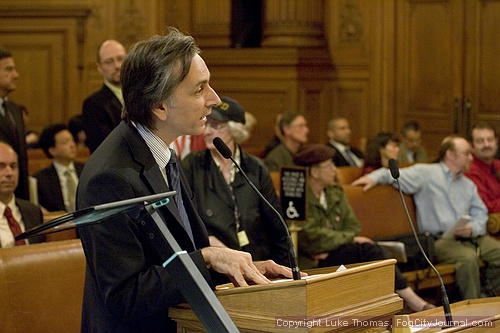 ... Community College Board Trustee John Rizzo.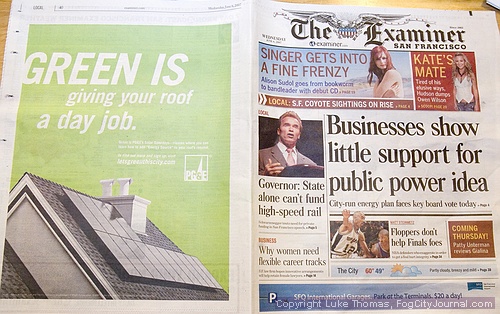 Supervisor Chris Daly: "I don't see the connection. I don't see a relationship here."
####