Caption Action
with Elaine Santore and Luke Thomas
Gay Pride Edition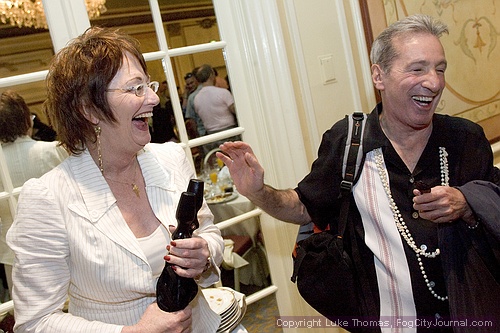 Theresa Sparks: "I brought this for you, Tom. You know, for later."
Tom Ammiano: "I am NOT putting that anywhere near my gay ass, bitch! You sure that thing isn't for grinding pepper?"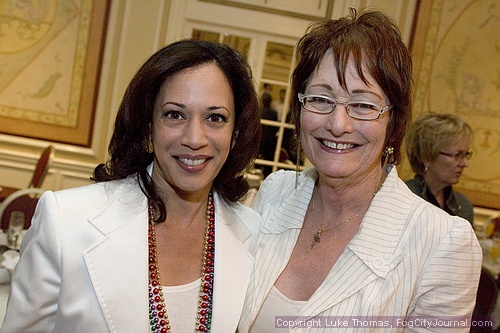 District Attorney Kamala Harris (pictured with Police Commissioner Theresa Sparks) made a point to waive to Luke Thomas and say hello to Elaine Santore. Hmm…sounds like somebody's been reading Fog City Journal!

City Attorney Dennis Hererra was surprisingly animated during his speech.
Nice to know all the Ed Jew hoopla hasn't dampened his sense of humor.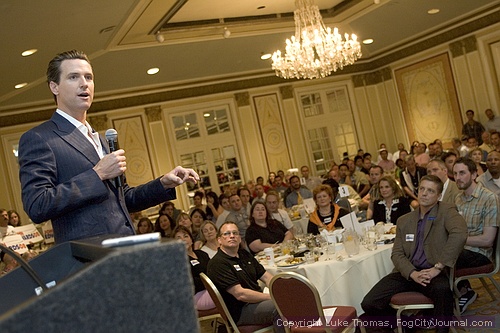 Loser of the Day (and Week): Mayor Gavin Newsom showed up late,
didn't bother to wear a tie, and didn't want his picture taken with Elizabeth Edwards.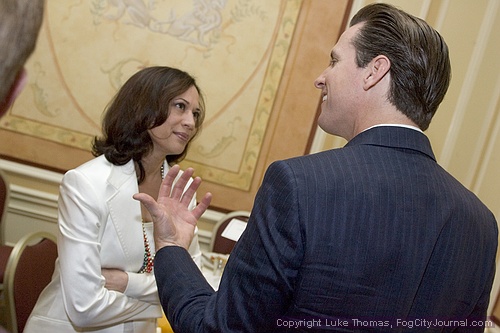 Kamala Harris: "I don't know why white boy thinks he can wear a wrinkled suit during Gay Pride…" We don't know why, either, Kamala.

Assemblymember Mark Leno showed up wearing leather pants and a plaid shirt.
A world of NO, Mark!
####