Caption Action
with Elaine Santore and Luke Thomas
Budget Spectacular Edition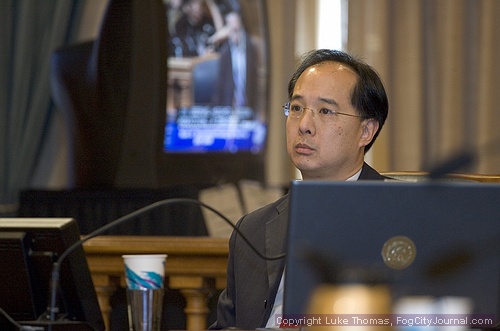 District 4 Supervisor Ed Jew: Thank gawd Luke Thomas was here to tell me the date
of my upcoming preliminary hearing (7/27/7). Time to cancel that second trip to China to escape, er, see the family. Oh, wait, I gave up my passport.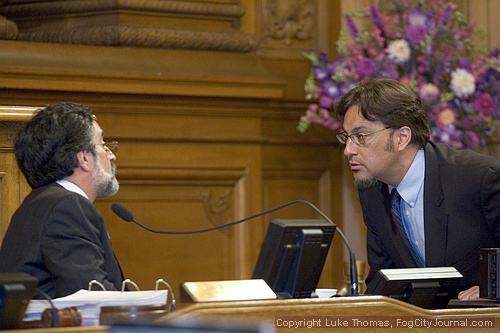 District 5 Supervisor Ross Mirkarimi to Board President Aaron Peskin:
Can I be you for a day? Pretty please? I even cut my hair to look more like you.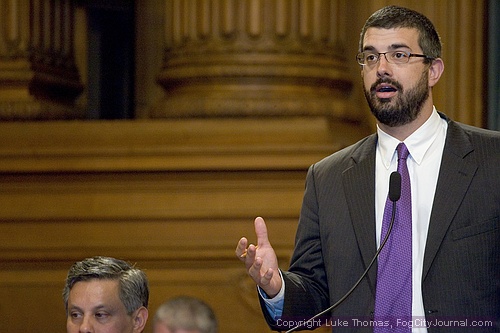 Chris Daly offered one last 11th hour plea for the budget, reading aloud portions of his latest blog. As Kelly Clarkson would say: "Where is your heart, Aaron Peskin? 'Cause I don't really feel you."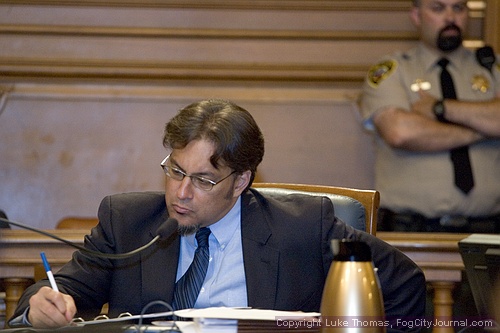 How to be Board President 101, Step 1: Get haircut, sit in President's chair...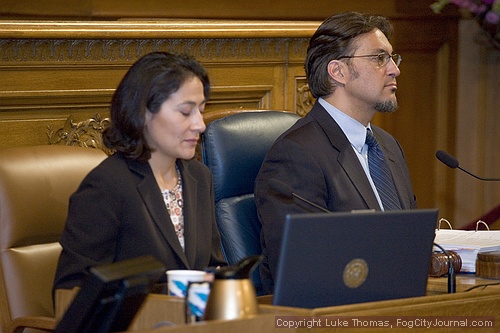 Ross Mirkarimi to Board Clerk Angela Calvillo: What do you think, Angela?
Am I hot enough to sit here? Do I smell good?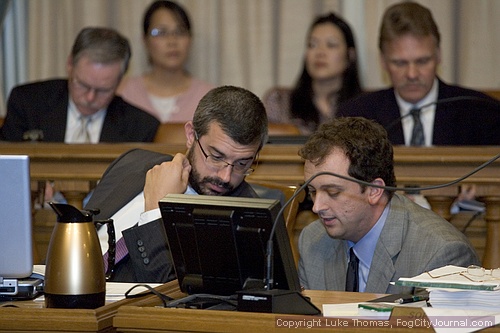 Chris Daly to Supervisor Sean Elsbernd: Go hide under your desk, bitch!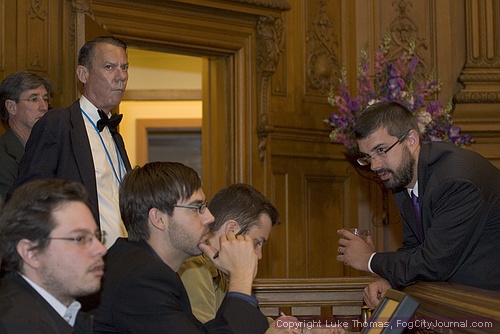 Nemesis alert: Pat Murphy and Chris Daly breathe the same air. The horror!
P.S. What's C.W. Nevius doing at a BOS meeting? What it do, C Dub?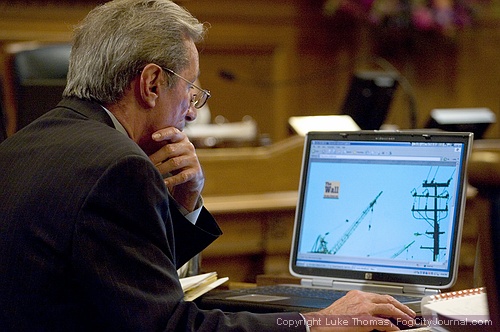 Yes, Supervisor Tom Ammiano does read the SF Wall.
Time to hide the archives again, Able Dirt.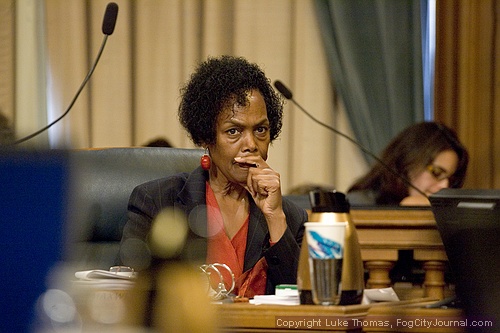 Supervisor Sophie Maxwell exchanged transparency and sunshine for Bayview/Hunters Point Redevelopment deals. As Paul Hogarth said, "She's a total sellout."
Cute earrings, though.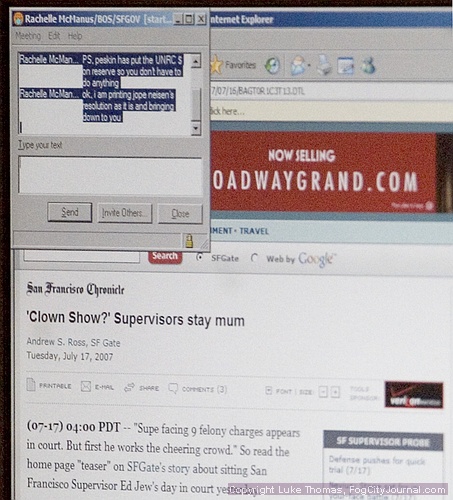 While the homeless sleep in doorways, and gun violence rages on our streets, it's good to know Supervisors are keeping abreast of what's really important...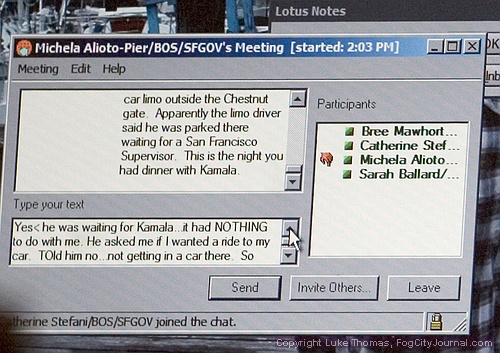 ..and how nice it is to have tax payers pay for your limo and driver to take you to dinner.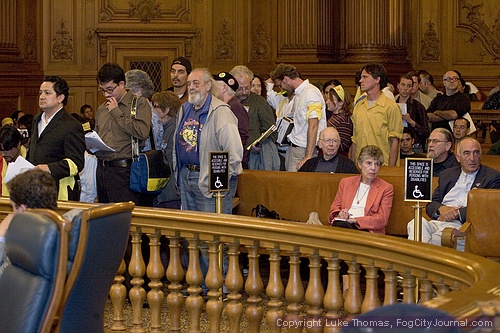 In the meantime, about a billion people showed up for public comment for the 3400 Cesar Chavez affordable housing hearing. Residents begged Supervisors for compassion and to help save San Francisco from SimCity development greed.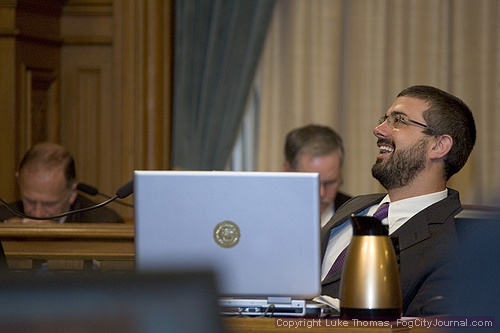 As Randle Patrick McMurphy said in One Flew Over the Cuckoo's Nest, "I tried, didn't I goddamnit, at least I did that."
####