Jazz Fillmore Heritage Center
Breaks Ground

By Luke Thomas
October 12, 2005
San Francisco jazz aficionados will soon be gifted with a new jazz center, with the promise of returning San Francisco to a bygone era, when Harlem jazzists looked west to the Fillmore District for ideas oft claimed as their own.
Located on the corner of Fillmore and Eddy streets, the new District 5 jazz-plex construction project broke ground yesterday with a bouquet of San Francisco visionaries, on hand to mark the historic occasion.
The undeveloped lot sat waiting for 40 years until last May when developer Michael Johnson won approval for the project by The City's Redevelopment Agency. The new site will host a San Francisco extension of Oakland's now legendary Yoshi's jazz club and restaurant, a soul food restaurant, as well as 80 condos.
San Francisco dignitaries and jazz legends were honored and lauded alike for their lifetime contributions and for their support of the private-public project.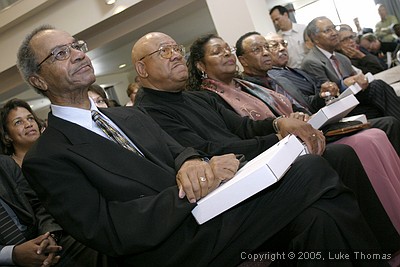 Photo(s) by Luke Thomas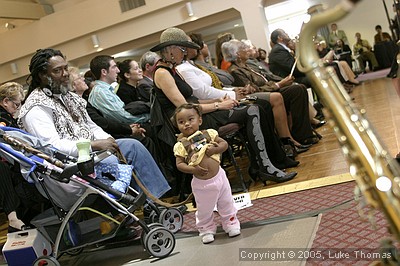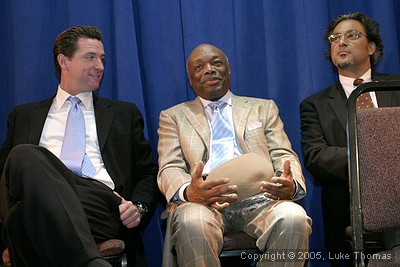 Mayors Gavin Newsom and Willie Brown
with District 5 Supervisor Ross Mirkirimi.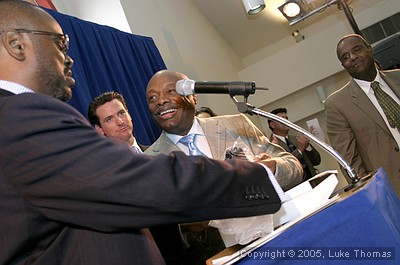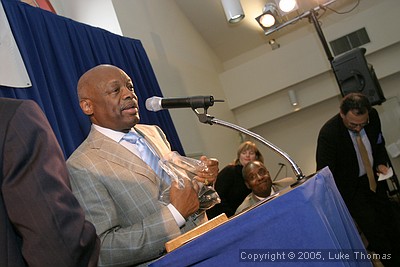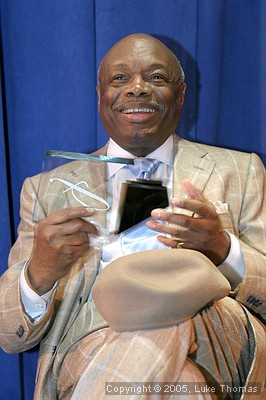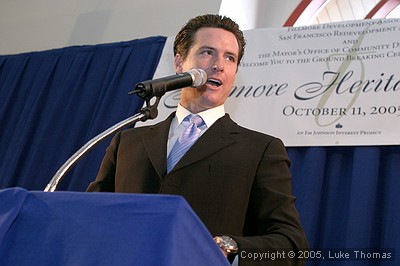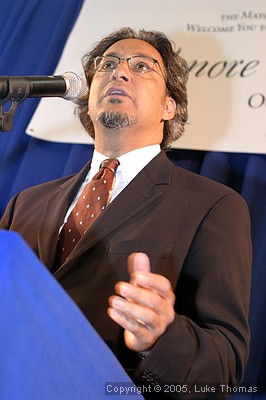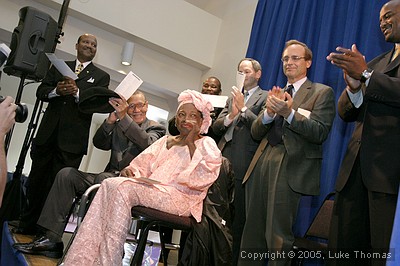 Community legend, Mary Rogers, is overcome with applause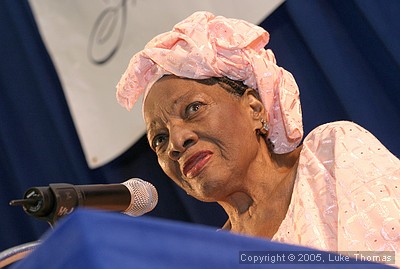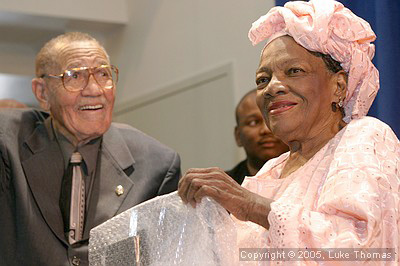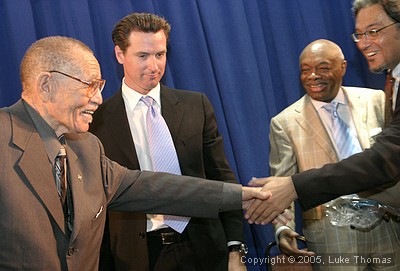 LeRoy King, social justice and labor icon.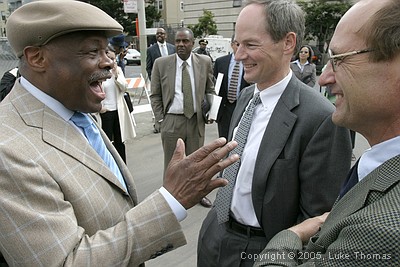 Mayor Willie Brown explains how his life is so much simpler
without the responsibility of running a city.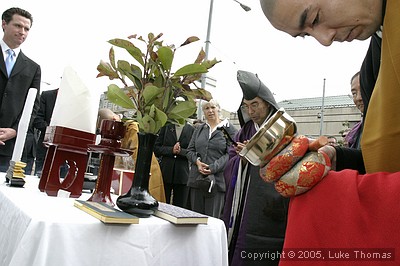 The chiming of a blessing bell...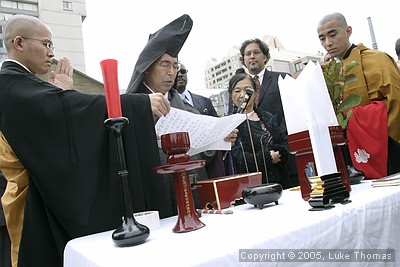 ...and a Mahayana prayer completes the invocation.
####