SINGLE-ALARM FIRE REVEALS MARIJUANA OPERATION IN SF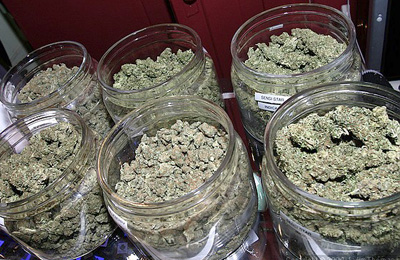 File photo.
Photo(s) by Luke Thomas
By Adam Martin, Bay City News Service
February 3, 2006
SAN FRANCISCO (BCN) - The San Francisco Fire Department is cleaning up the scene of a single alarm fire that revealed a marijuana growing operation in San Francisco today.
The single-alarm fire was reported at 4567 19th St. at about 4 a.m., according to the San Francisco Police Department.
Firefighters responding to the blaze discovered the marijuana growing operation.
No information is available yet regarding how much marijuana was being grown because firefighters are still cleaning up after the blaze, according to police.
Copyright © 2006 by Bay City News, Inc. -- Republication, Rebroadcast or any other Reuse without the express written consent of Bay City News, Inc. is prohibited.
####