Mayor Newsom breaks a sweat
in Shanghai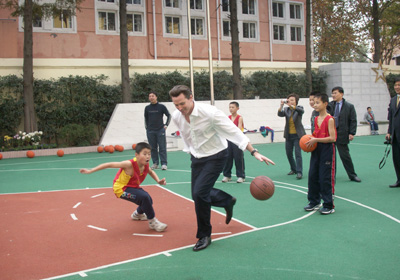 Photos by Deputy Director, Darlene Chiu, Mayor's Office
of Communications
November 29, 2005
Shanghai, China - Mayor Newsom today visited Shanghai's No. 1 Gao'an Road Primary School. The school, located in China's most populated city, was once attended by Huston Rockets star, Yao Ming, when Ming was a boy.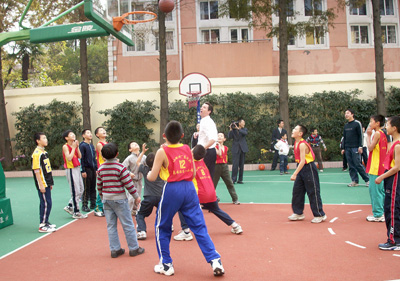 During a tour of the school's facilities, Mayor Newsom was invited to join a friendly scrimmage between students.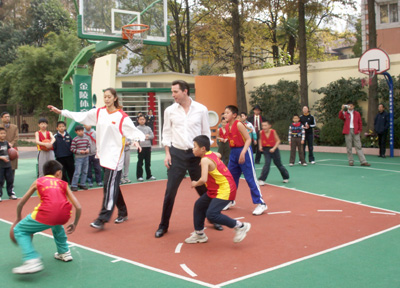 Sui Feifei, of the Sacramento Monarchs, steps up to guard the Mayor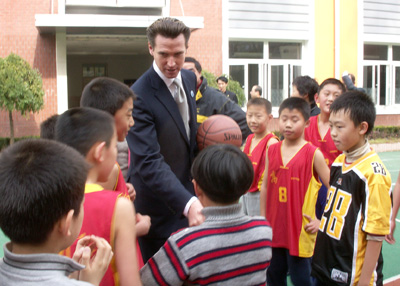 After the game, team mates line up to shake hands
and to get their basketballs signed by Newsom.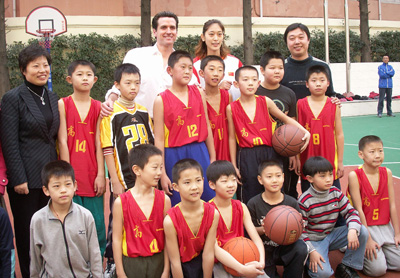 Editors Note: Darlene Chiu contributed to this report
####