Gonzalez and Leigh throw new office open-house party
By Luke Thomas
March 10, 2006
In what promised to be a party to remember, former Board of Supervisors President Matt Gonzalez and legal partner, Whitney Leigh, opened their swanky new downtown offices to a swarm of progressive devotees and Green Party faithful, with promise fulfilled.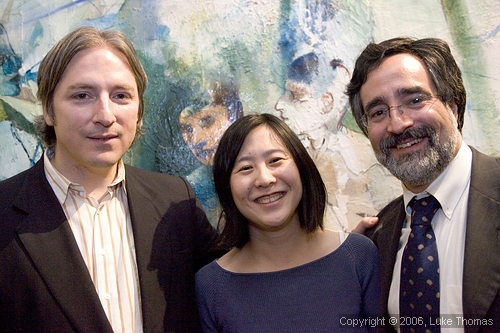 Former Board Prez Matt Gonzalez, SFIST contributor Rita Hao,
and current Board Prez Aaron Peskin.
Photo(s) by Luke Thomas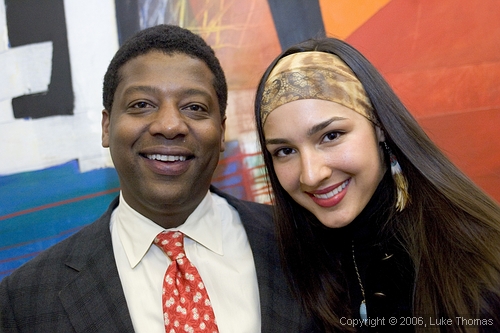 Law partner Whitney Leigh and Human Rights activist Mishana Hosseinioun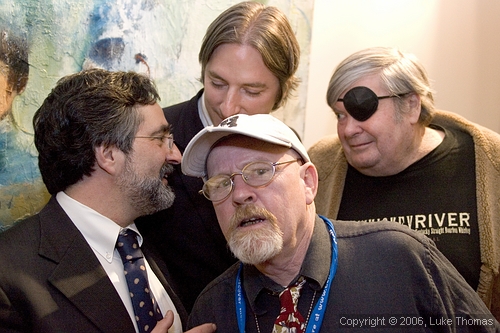 h Brown (foreground) and Warren Hinckle (right)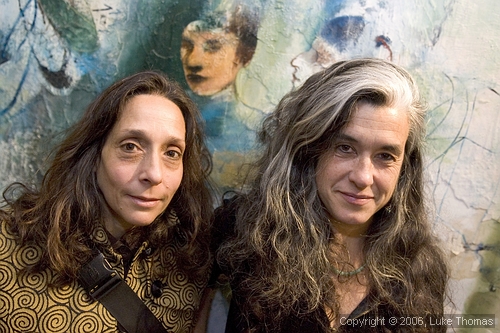 Laurie Lazer, founder of The Luggage Store and Krissy Keefer,
Gonzalez-endorsed Green Party candidate for congress.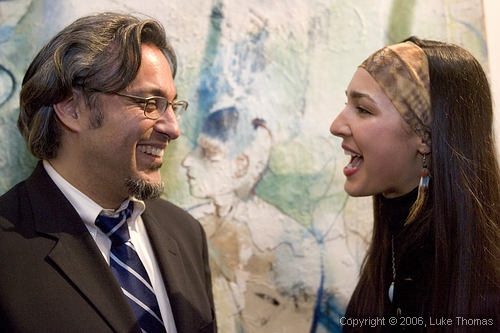 Supervisor Ross Mirkarimi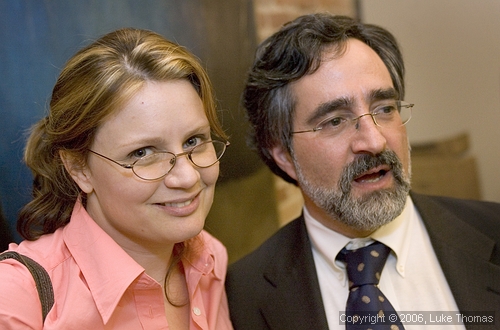 Savannah Blackwell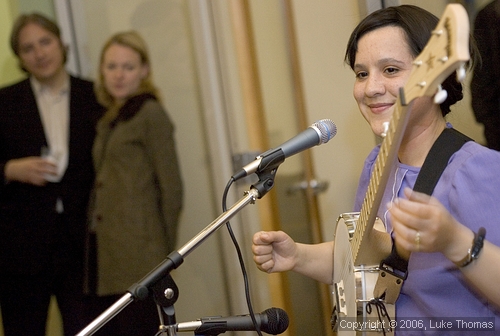 Singer/songwriter, Claire Rojas, aka Peggy Honeywell.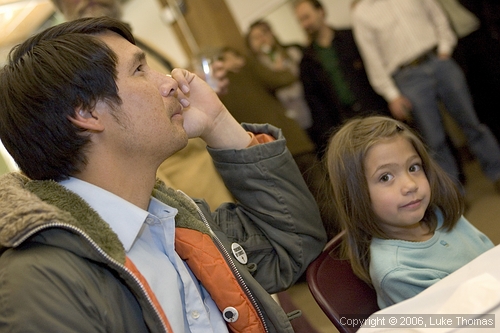 Barry McGee and daughter Asha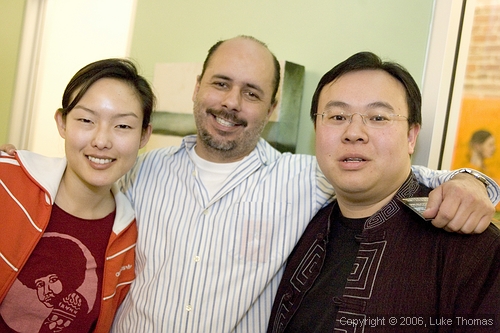 School Board member Jane Kim, School Board President Mark Sanchez and David Ho.
####