QUEER NOTES
with Robert Haaland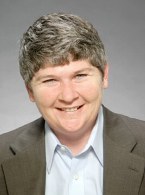 Republished with permission
Moments like these with screaming queens and trojan horses
May 14, 2006
The Trojan Horse

HIV/AIDS Activist Bill Hirsh comes out against Proposition D

Recently the Mental Health Association of San Francisco and Protection and Advocacy Inc. came out against Proposition D because it violates 9 different State and Federal anti-discrimination laws. Both are some of the most credible disability rights advocates in the state of California and even the nation.
Yesterday, in the Bay Area Reporter, Bill Hirsh, the Executive Director of AIDS Legal Referral Panel, came out against Proposition D.
Some of the supporters of Proposition D, including a doctor and a political consultant, disputed this, but in the face of growing opposition from advocates who have immense standing in the disability advocacy community, their arguments are becoming less and less credible. In fact, even more advocates will soon be coming out publicly against Proposition D. They are outraged that the Proposition D campaign is stigmatizing those with mental health issues, not unlike how people bash immigrants. Those with mental health issues are an easy target in politics, and advocates are rightly outraged.
In fact, statistics show that those with mental health issues have the same rate of violent behavior as the general population so to exclude them is not only bad public health care policy, it is simply bad science. Of course the part that is most offensive to them is that the vehicle for bashing those with mental health issues is simply a land-use/profit-making scheme purporting to be about patient care.
Screaming Queens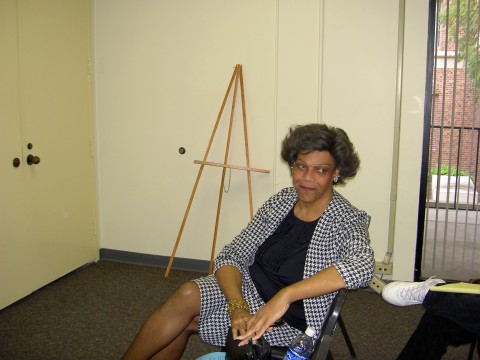 Miss Major, activist from the Stonewall Riots who threw the first brick at the cops
Photo by Cecilia Chung
In 1966, a group of drag queens, gay street hustlers, and transgender folks fought back against police oppression at a cafeteria in the Tenderloin called the Compton's Cafeteria, three years prior to the Stonewall riots, the first known collective resistance by queers against institutional oppression. Moments like these, riots like this, whether it is the Stonewall riots in New York or in Compton's Cafeteria riots in San Francisco, profoundly affect our community. People fight back because they must. They have no choice. And yet we must honor them, honor their courage, their guts, and the sheer audacity of gay and transgender hustlers, and drag queens, mostly women of color, from the Tenderloin, smashing cops with their purses, kicking cops with their high heel shoes, burning down a newspaper stand, and vandalizing a police car after years and years of constant harassment.
I studied LGBT history as an undergraduate and of course read about the gay and lesbian history of San Francisco, about Harvey Milk, the movement in SF, about Harvey's assassination by Dan White, the White Night Riots, but had never heard of the Compton's Cafeteria Riots until I read an article by the renowned historian, Susan Stryker, who later made a documentary of the event, "Screaming Queens." We are fortunate that she documented this pivotal moment, a historical event that deepens our understanding of what happened in San Francisco and the interconnectedness of our communities and the interconnectedness of our movements.
We are also fortunate to have a community of activists that want to honor these brave people and make Compton Cafeteria riots part of our living history. It doesn't get much better than this. A big thanks to Susan Stryker who helped bring out and shape our understanding of this moment, to Cecilia Chung who brought all of this together in the first place to ensure that we properly honor these women, to Gayle Roberts for continuously organizing our efforts to be able to fundraise for this event, to Jim "Jimmer" Cassiol, the Mayor's LGBT liason who has helped us every step of the way, Martin Rawlings-Fein, Billie-Jean Kanios, Allison Laureano, GLBT Historical Society, Theresa Sparks, Good Vibrations, Nikki Calma (AKA Tita Aida), Frameline, Sisters of Perpetual Indulgence, and Victor Silverman.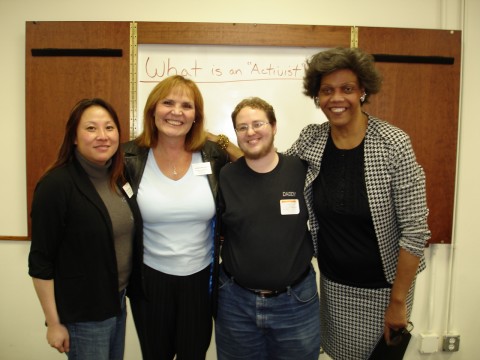 Shown here: Cecila Chung, Joanne Keatley, Martin Rawlings-Fein, and Ms. Major
Photo by Cecilia Chung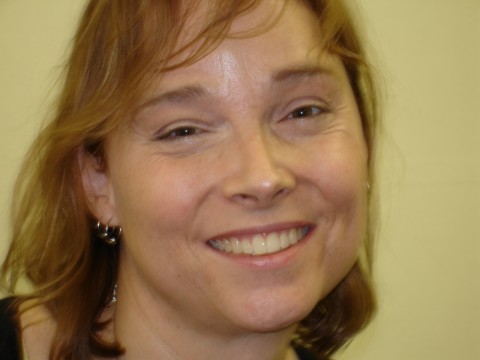 Gayle Roberts
Photo by Cecilia Chung
On Tuesday, Supervisor Chris Daly will be introducing a resolution making the site of the Compton's Cafeteria Riots a historically significant site. On June 22nd, we will commemorate these riots. Join us from Noon - 1pm at Turk and Taylor.
We are the legacy of this moment and we must continue to have the nerve to fight back like the women did in 1966, and by honoring them, we remind ourselves to do our best to be like them.

Robert Haaland publishes leftinsf.com.
Email Robert Haaland at robert_haaland@hotmail.com.

####