Hall Fired
Mayor Indicates Treasure Island Reorganization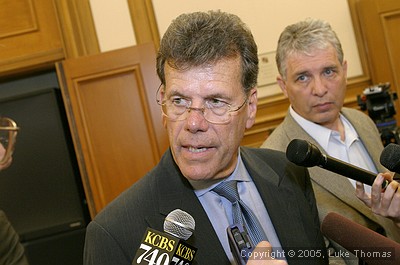 Photo(s) by Luke Thomas
By Luke Thomas
Sentinel Exclusive
October 13, 2005
Following Wednesday's firing of executive director Tony Hall, Mayor Gavin Newsom told the Sentinel TIDA board member Marcia Rosen will oversee policy in the interim with San Francisco Redevelopment Agency Deputy Executive Director, Joanne Sakai, acting as Treasure Island point person.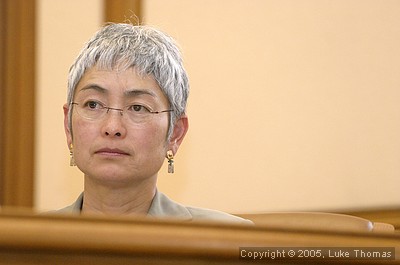 Joanne Sakai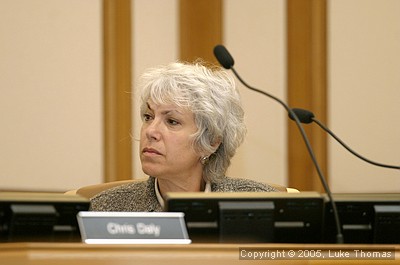 Marcia Rosen

Newsom further indicated a reshuffling of existing Treasure Island personnel would occur with estimated savings of $1.5 million annually. "We can do more with less," explained Newsom.
Newsom now considers the hiring of Hall a mistake. "I made a mistake. I am accountable".
Hall's contract was terminated without cause in an afternoon closed session of TIDA board members.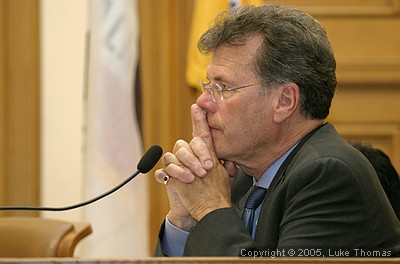 The board gave no reason for the action although the decision followed weeks of public divergence (see background stories) between Hall, the TIDA board and the Mayor's office, over direction of Treasure Island development.
Termination, announced at 4.45 pm, is effective immediately. Hall remains on the payroll for thirty days and a contract severance clause calls for Hall to be paid 18 months salary.
"What you just saw was an injustice, but that was the price of telling the truth in San Francisco under this administration. It came from the Mayor's office," Hall said.
"This guy deceived me, misused me, and lied to me. He gave full charge to me when I came out here to Treasure Island and since that time he has just made my life miserable."
Hall said he would be discussing the possibility of a lawsuit on the advice of legal counsel.
TIDA Board President Claudine Cheng said the decision to fire Hall was made for the good of the residents of Treasure Island, for the Board, and for the City.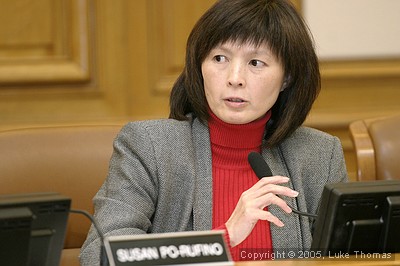 Claudine Cheng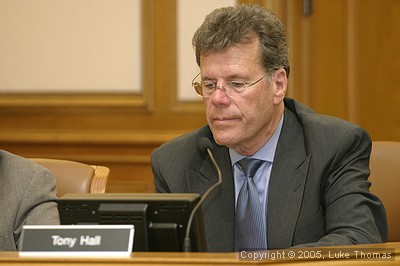 Pat Murphy contributed to this report.

####