ACLU to honor Judge Herbert Donaldson June 22
'The man who stood up to the police at West Coast Stonewall in 1965'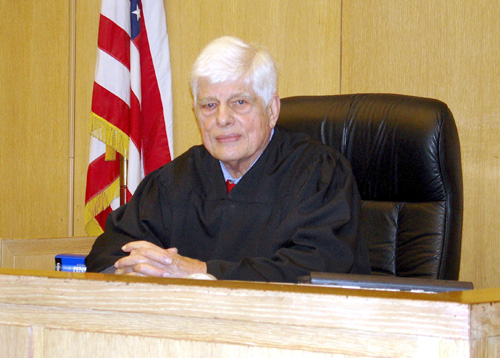 Photo by Louise Swig
June 16, 2006
A San Francisco judge arrested as a young attorney for being in a place where homosexuals gathered will be feted for civil rights advocacy next Thursday.
San Francisco police arrested Herbert Donaldson at a 1965 Saturday afternoon drag show fundraiser for the underprivileged.
Donaldson went on to become a civic leader, philanthropist, and finally a judge appointed by Governor Jerry Brown in 1983.
He will be honored at the ACLU Foundation's Third Annual Frontline Attorney Reception to advance the ACLU's LGBT civil rights advocacy.
The event will be held June 22 from 6:30 p.m. to 8:30 p.m. in offices of Covington and Burling, One Front Street.
Organizers report space is limited and request RSVP to Sandy Holmes as 415-621-2493, email sholmes@aclunc.org
####