Court allows lawsuit against partner who allegedly transmitted HIV infection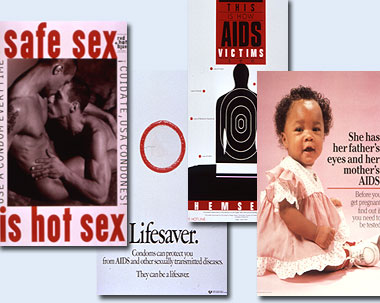 Ilustration courtesy National Library of Medicine
By Julia Cheever, Bay City News Service
July 3, 2006
SAN FRANCISCO (BCN) - The California Supreme Court ruled today that the spouse or partner of a person who has been infected with AIDS can be sued for failing to disclose that the partner had good reason to believe he or she had the disease.
The court issued its ruling in San Francisco in the case of a divorced husband and wife, both of whom have AIDS.
The former spouses, identified as John B. and Bridget B., each say the other caused the infection.
The case before the court was a civil lawsuit in which Bridget claims that John failed to disclose before their marriage in 2000 that he had numerous sexual relationships with men and therefore knew or should have known he had HIV.
A state law makes it a crime punishable by up to eight years in prison to knowingly infect another person with AIDS.
Today's high court ruling applies to civil as opposed to criminal cases and extends liability not only to partners who know they have AIDS but also to those who reasonably should have known they were infected.
Justice Marvin Baxter wrote, "Society has an overriding policy of preventing the spread of sexually transmitted diseases." Baxter wrote that the policy "would be enhanced by imposing a duty of care on those who have reason to know they are infected with HIV."
The ruling on liability was made by a four-member majority of the court. Justice Kathryn Werdegar and Carlos Moreno dissented, with Moreno writing that the decision could result "in a spate of 'shakedown' or vengeance lawsuits" in which plaintiffs seek to harass former sexual partners.
None of the allegations in Bridget B.'s lawsuit have been proved.
The court sent the case back to Los Angeles Superior Court for evidence gathering.
The court majority said that because John B. had a negative AIDS test in August of 2000, Bridget was entitled to seek information about his medical records and sexual activity for six months before that. The court also said that if she successfully challenged the validity of the AIDS test, she could seek information about John's earlier sexual partners.
Copyright © 2006 by Bay City News, Inc. -- Republication, Rebroadcast or any other Reuse without the express written consent of Bay City News, Inc. is prohibited.
####