Homeless children ask greater percentage
of housing go to families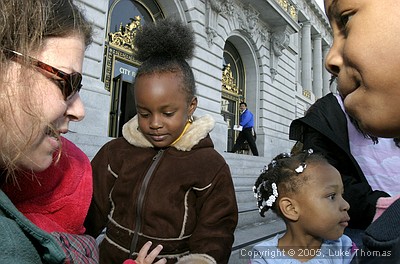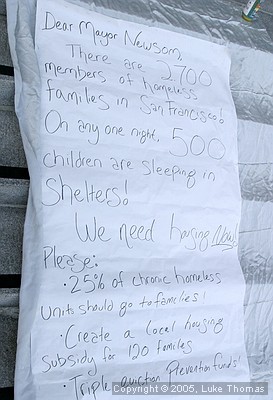 Photo(s) by Luke Thomas

October 21, 2005
One day after the Newsom administration shifted housing policy to prioritized homeless families, a contingent of such families delivered recommendations to the Mayor's Office yesterday.
Some 30 young children and parents gathered on City Hall steps prior to a "children's procession" to Room 200. Newsom was not in City hall when the procession arrived.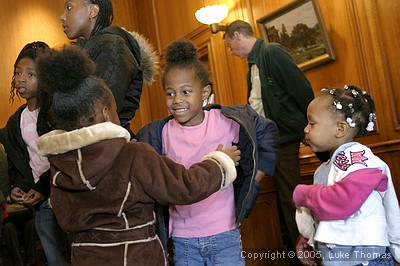 Their signed banner and petitions asks, "for 25% of the 3,000 units of housing for homeless people be set aside for homeless families; 120 housing subsidies for homeless families at $500 per family per month, and; triple the homeless prevention funds in San Francisco."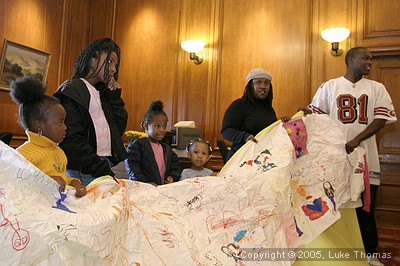 "We are calling for 'Housing First' to be applied to homeless families in San Francisco," reported Naj Daniels, of the Coalition on Homelessness which coordinated the event.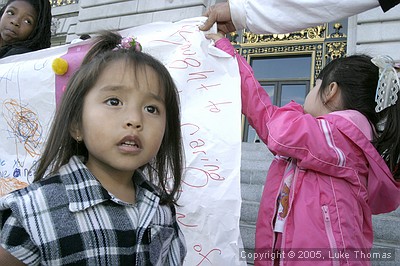 "Housing First for families in San Francisco must prevent homelessness, place homeless families directly in housing, and stop the merry-go-round homeless families face in San Francisco.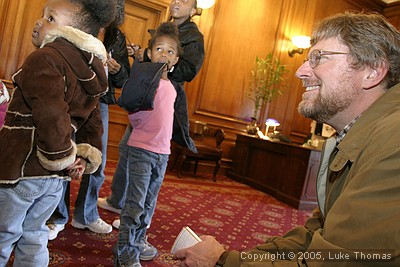 The mayor Wednesday unveil efforts for increased funding to prevent evictions, as well as greater rent subsidies for homeless families.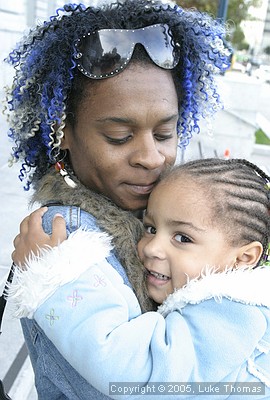 At variance is percentage of set-side for families in city subsidized housing, with the Coalition preferring 25% set-aside and Newsom proposes seven percent.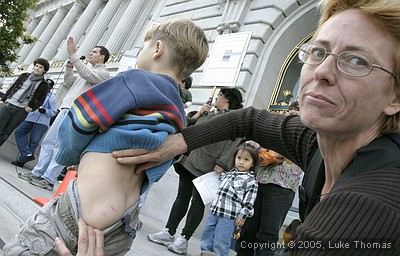 Bed bug infestations are a common and increasing affliction in existing SRO's (Single Room Occupancies).
####