San Francisco protests federal immigration bill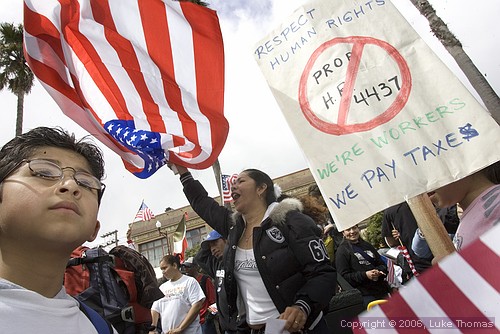 Passage of Immigration Bill HR 4437 will effectively make
recent illegal immigrants criminals.
Photo(s) by Luke Thomas
April 10, 2006
Immigrants' rights advocates rallied in San Francisco's Mission District today joining a National Day of Protest against proposed Federal felony status for undocumented immigrants.
Rallies, press conferences, and marches were held in Bay Area cities San Jose, Oakland, and Berkeley.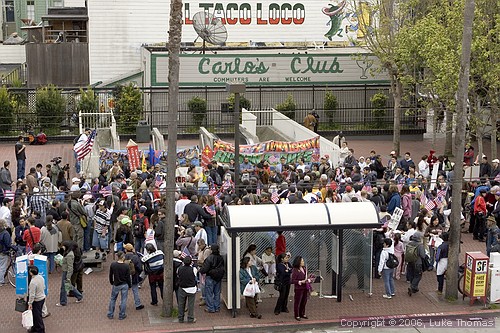 San Francisco rally forms at 24th and Mission Streets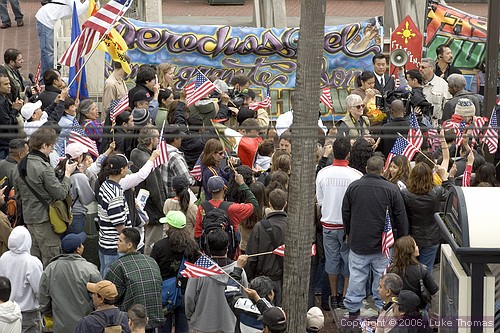 The Bay Area Immigrants' Rights Coalition drew speakers from the community leaving an elected official without opportunity address the crowd of 200.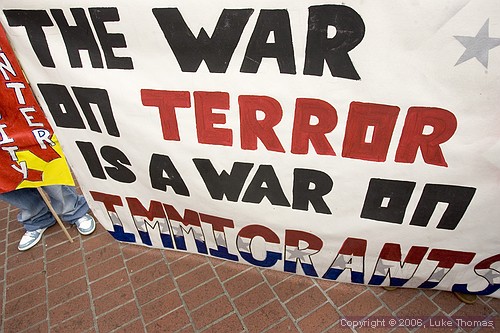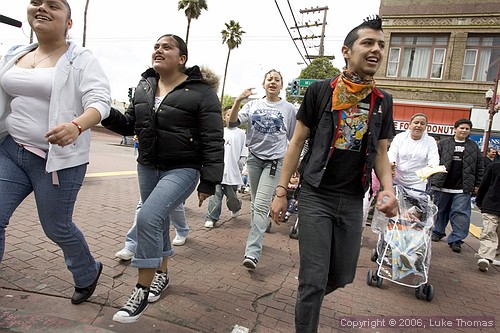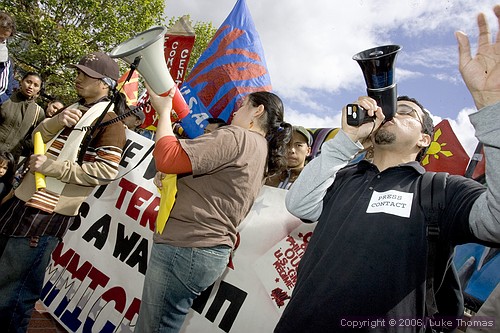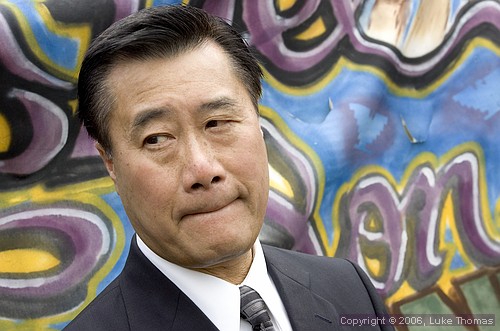 Leland Yee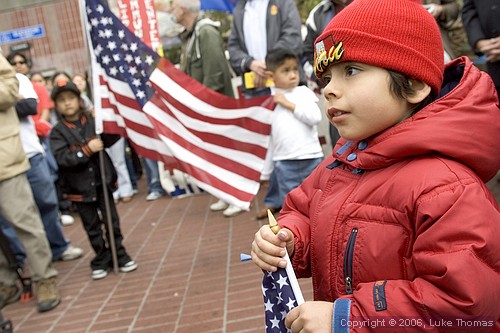 ####