APA rejects human rights amendment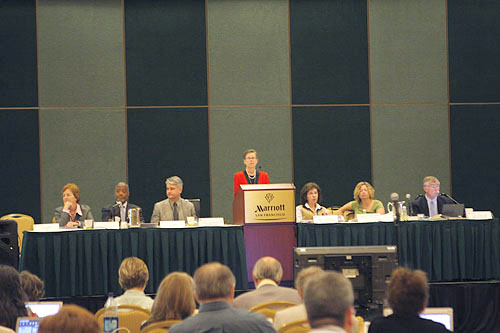 Photo by John han
By John Han

August 21, 2007
The American Psychological Association (APA) overwhelmingly rejected an amendment Sunday that would ban psychologists from participating in the development of illegal interrogation techniques used by the U.S. military against prisoner detainees.
The moratorium, introduced by Psychologists for an Ethical APA, would apply to detainment facilities such as Abu Ghraib prison in Iraq and Guantanamo Bay detention center in Cuba.
The vote was cast in San Francisco on the occasion of the APA's 115th annual convention.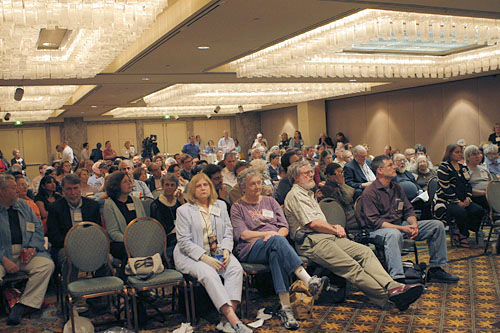 The amendment states that the role of psychologists working in areas where detainees are subject to human rights violations should be limited to therapeutic treatment only.
A recently declassified report, released in August 2006 by the U.S. Department of Defense, confirms psychologists have been directly responsible for the development and use of methods defined as "tantamount to torture."
Immediately following the vote, the APA passed a resolution condemning torture.
The resolution prohibits psychologists from participating in interrogation techniques including mock executions, water boarding, sleep deprivation, sexual humiliation, nakedness, isolation, exposure to extreme temperatures, dog threats and hooding.
"I think we made a lot of gains today in the resolution," said Diane Ehrensaft, a founding member of Psychologists for an Ethical APA. "But we're not happy about the moratorium not passing because we don't think we've gone far enough," she said.
Ehrensaft expressed hope the psychologists would serve to oversee detainee treatment and not be involved in the development of interrogation techniques.
"They have been involved in developing the interrogation techniques that we just voted against," Ehrensaft said.
Prior to the meeting, APA members held rallies in support of the moratorium.
Eric Anders, a psychoanalyst from the East Bay, said torture did not begin with the Bush Administration.
"What is new is that after 911 the Bush Administration legalized torture and basically demanded the right to torture openly, and so far the APA, Congress, and much of the country has gone right along with it," Anders said.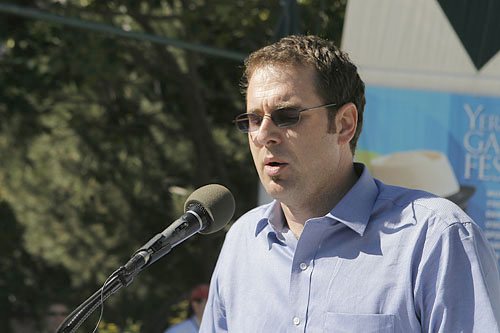 Eric Anders
As a graduate of the military's Survival Evasion Resistance Escape (SERE) training program, a program which teaches officers how to resist interrogation and torture, Anders cited training techniques used to teach people how to resist torture had been "reverse engineered" to teach people how to perpetrate torture.
Anders said that during the Vietnam War, the U.S. government outsourced torture to CIA detention centers manned by trained South Vietnamese interrogators. Since then, he said, there has been an increase in "insourcing."
"Insourcing means U.S. citizens are taught to be torturers," Anders said. "We do torture, we do secret prisons, we do rendition, and we abolish Habeas Corpus.
"We need to come to terms with who we are and what we do," he said.
####