American human rights activist
held by Philippine government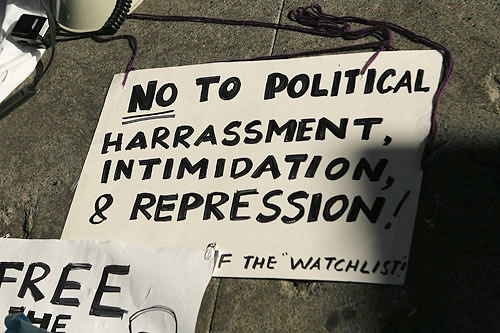 Photos by John Han
By John Han

August 14, 2007
Three American activists in the Philippines have been placed on a watch list by the Philippine government, and one of them is banned from returning to her home in Los Angeles.
Dr. Annalisa Enrile, Chair of a women's solidarity group Gabriella Network (GABNet), was scheduled to return home August 5 but was prevented by Philippine authorties from boarding her flight.
According to a statement released by GABNet, Enrile had checked her luggage at Philippines Airlines August 5, but was told by airline agents she was on a watch list and could not leave the country. Two other GABNet leaders, Ninotchka Rosca and Judith Mirkinson, have also been placed on the watch list.
The activists had attended the 10th bi-annual Women's International Solidarity Affair in Manila, a gathering of women from around the world to address issues including sex trafficking and international human rights violations.
Rosca and Mirkinson are scheduled to return home today but members of GABNet are concerned they too may be prevented from boarding their flights.
Protestors held a vigil yesterday outside the Philippine Consulate in San Francisco. The protestors vowed to step up their action if the Philippine government prohibits Rosca and Mirkinson from returning home.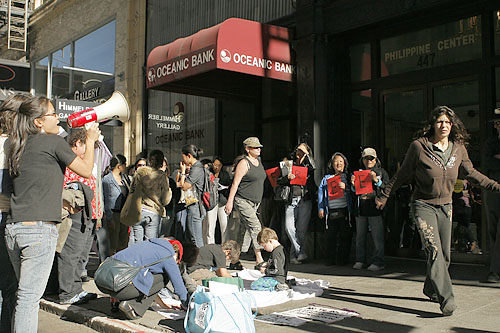 "We see this harassment as basically a silencing method to the international community," said GABnet member Gemma Mirkinson, daughter of Judith Mirkinson.
"The [Philippine] government is saying to the international community, 'We will not allow anyone to come in here to expose the human rights violations [and] get out of the country and leak the information to the rest of the world,'" Mirkinson stated.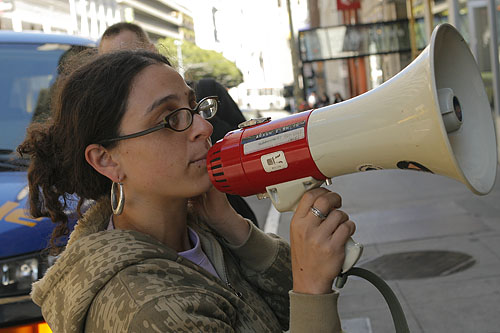 Gemma Mirkinson
According to Mirkinson, the Philippine government is targeting GABNet activists for their campaign to defend Liaz Largoza-Maza. Maza is a representative of the Gabriela Women's Party in the Philippines.
In a letter posted on a website, Mirkinson testified that she was persecuted by President Gloria Macapagal-Arroyo's administration for standing up for human rights. She has authored bills that protect the rights of women and children and sponsored measures supporting worker's rights.
Mirkinson said that GABNet led an all-women human rights mission to the Philippines last year to expose the Philippine armed forces for alleged state sponsored perpetration of murder and assassination. She alleges as many as nine hundred activists have been slain by the Philippine government under Arroyo's administration, and that ninety of them had been women who worked closely with GABNet.
An Amnesty International report released in May 2007 points to ninety-six political killings committed by Arroyo's administration.
In July 2007 Arroyo's administration enacted the Human Security Act sanctioning government surveillance and warrantless wire tapping.
####