JonBenet Ramsey murder suspect was a teacher
in Petaluma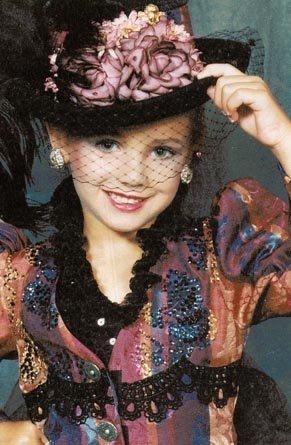 JonBenet Ramsey
Photo courtesy MoonBattery.com
By James Lanaras, Bay City News Service
August 16, 2006
SANTA ROSA (BCN) - A Petaluma school official confirmed this afternoon that John Mark Karr, the suspect arrested in Thailand this afternoon for killing JonBenet Ramsey, was once an elementary school substitute teacher in Petaluma.
The John Mark Karr who taught in the Petaluma school district and the John Mark Karr arrested for JonBenet's murder have the same birthday, the school official, Steve Bolman said.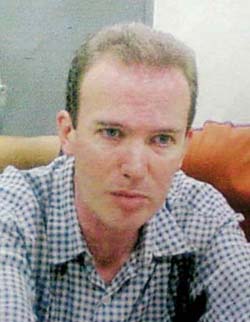 John Mark Karr
Photo courtesy Royal Thailand Police
"I have no doubt it's him,'' Bolman said.
Bolman, the school district's deputy superintendent of business administration, said Karr taught at K-6 elementary schools between Dec. 8, 2000 and April 2, 2001 when he was terminated. Bolman said there is no information in Karr's file explaining why he was fired.
The Sonoma County district attorney's office, however, has confirmed that Karr was charged in April 2001 in Sonoma County Superior Court with possession of child pornography.
Chief Deputy District Attorney Joan Risse said Karr, 41, was charged with five misdemeanor counts of possession of child pornography. He failed to show up for a Sonoma County court appearance in December 2001 and a warrant was issued for his arrest, Risse said. Karr's trial had been scheduled for Jan. 14, 2002.
The child pornography charges carry a $1,000 fine and/or a year in the county jail.
Karr is suspected of killing 6-year-old JonBenet Ramsey, whose body was found in the basement of her family's Boulder, Colo. home on Dec. 26, 1996. The child beauty pageant contestant had been beaten and strangled.
Copyright © 2006 by Bay City News, Inc. -- Republication, Rebroadcast or any other Reuse without the express written consent of Bay City News, Inc. is prohibited.
####