Suspected killer caught within hours
of unusually high city reward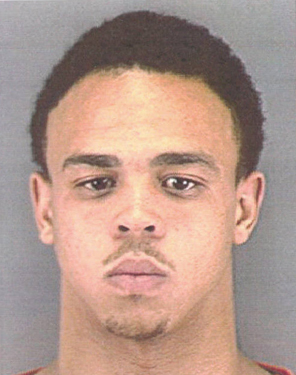 Joseph Stevens, SFPD photo

October 20, 2005
Joseph Stevens, wanted for October 14 slaying of a father and his two-year-old son, was taken into custody yesterday in Redwood City.
The 5:00 p.m. arrest came five hours after Mayor Newsom posted a $25,000 city reward for information leading to Stevens' arrest.
Due to nature of the crime and suspicion Stevens may be connected to other homicides, officials decided to offer a reward higher than the usual $10,000 offered in such cases.

The mayor made the announcement with Police Chief Heather Fong at his side, shortly after 12:00 p.m. following opening ceremonies of the Hamilton Family Center.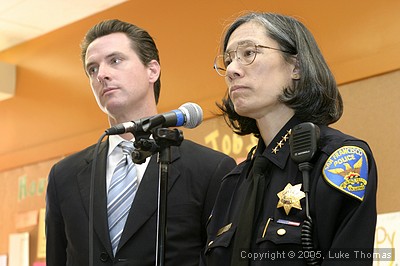 Police Chief Heather Fong and Mayor Gavin Newsom
####