Hey, '49ers: Hasta la Vista!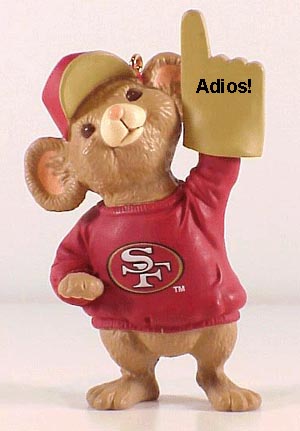 November 9, 2006
Pro sports fans - and detractors - we're not alone! Don't feel bad because one of our teams is in the luggage-packing stage. Pro Sports Angst is everywhere.
We first felt it when the Giants were going to move. Then, the Oakland Raiders were the Los Angeles Raiders, and then the Oakland Raiders again.
Illegal voting practices in select neighborhoods were going to ensure a retail-sports complex at Candlestick. One of our very own precious investigative reporters is threatened with jail after exposing the steroidal baseball players scandal.
The A's are looking to leave for Fremont. The law-breaking ways of highly-paid athletes around the country is a card catalogue of shame.
So what are the nation's fans doing about these pro sports meltdowns? Sacramento voters just killed off a sales tax measure to fund a new arena for their basketball team. New Yorkers are furious with their civic leaders for sacrificing the venerable Yankee Stadium in The Bronx this year.
But most interesting is the revolt in Seattle. After imploding one stadium and building two new ones near the precious waterfront, voters were simply told to pony up for a nicer downtown arena or lose their beloved Sonics basketball team. Instantly a web site went up: FineThenLeave.com. It's not around anymore because it's no longer necessary: On Tuesday, voters handily passed an initiative to prohibit tax money from subsidizing sports teams, unless a certain profit is involved.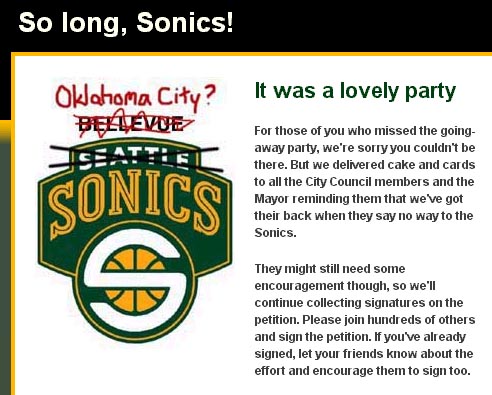 Screen shot from former website www.finethenleave.com
The fear of losing a 2016 Olympics bid doesn't seem to concern San Franciscans who don't like the financial and terrorist risks. And now that the '49ers aren't playing anywhere near their historic highs, it might be the perfect time to say… Adios, Baby!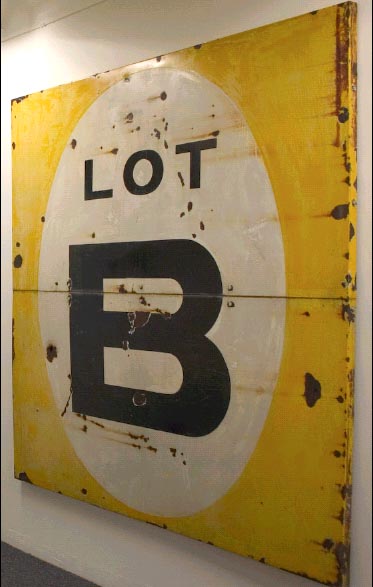 Back when sports were fun and cheap: a parking lot souvenir from Candlestick Park.
Photo courtesy Thomas Gehring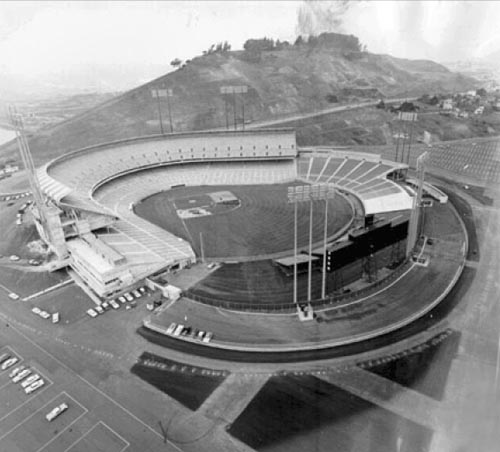 Glamorous Candlestick under construction, circa 1960
Photo courtesy San Francisco Public Library, Historic Photos collection.
More Information:
A's setting sights for lovely Fremont, California.
Cleveland Browns? Baltimore Browns? The Whatever Browns?
Business leaders - not fans - try to make sense of Seattle Sonics' looming departure.
In San Francisco, was it ever about the love of the game? Or just the love of the dollars?
Official 49ers site, with plan for new stadium.
For desperate fans, one last source for sports; no doping, no fancy stadium required.
####
Editor's Note: Views expressed by columnists published on FogCityJournal.com are not necessarily the views or beliefs of Fog City Journal. Fog City Journal supports free speech in all its varied forms and provides a forum for a complete spectrum of viewpoints.