The Police reunite on patrol in Oakland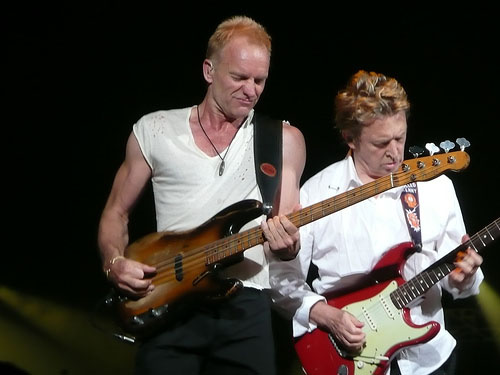 Sting and Andy Summers relive the magic they created in the 80's
during their 2007 reunion tour concert in Oakland.
Photos by Konstable Kent
By Konstable Kent, special to Fog City Journal

June 19, 2007
So, The Police finally made a pass through Oakland's Macafee Coliseum last Wednesday. To this fan, it was a positive affirmation in more ways than one. Musically, the band was sounding right on form and, yes, they rocked the sold-out house.
They came on stage without any fanfare and launched into an unbroken string of songs that lasted two hours, beginning with the epic 'Message In A Bottle.'
The differences to the sound of the band of yore, principally being Sting's more rounded jazzy vocal stylings and slower pacing of the songs. The slower pacing worked well in general, but for some songs like, 'Every Little Thing She Does Is Magic' and 'Don't Stand So Close To Me,' it caused the songs to 'sag' a little. On balance, their performace was an admirable effort to keep the crowd interested the whole way.
From all accounts, the band is gathering its old sea legs without having lost its crowd allure. Some people complained that it's 'the Sting show' with the other virtuosos playing back up. I disagree.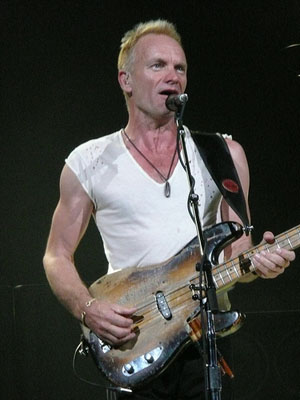 Sting
Andy Summers' guitar solos have never been longer or more varied. He is clearly pushing the sound to a new place. Stewart Copeland, the rhythmic maestro of the band, is just starting to get more creative, as was seen during the trademark improvised 'empty' moments during songs like 'Roxanne.' When Copeland plays well, the whole band shines.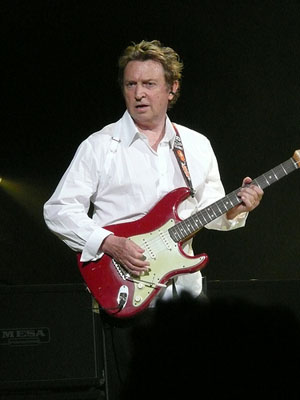 Andy Summers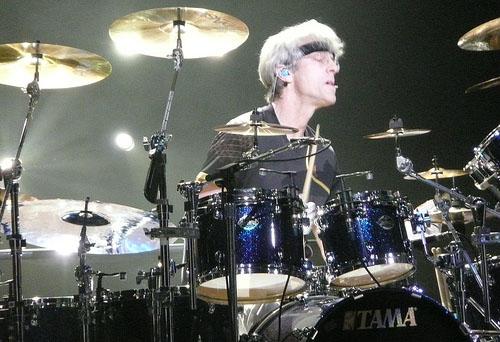 Stewart Copeland
As an aside, it is interesting to see 1980's mainstream rock sensibilities meeting the over saturated media age of the present. As the band built its reputation on classic songs that seem to have weathered well, the material for the most part stands up well to the test of time.
The band's present success will ride on the ability to translate this idea into sound, and marketing itself well to the mainly Baby Boom/Gen X crowd (who are more likely to buy tickets at the prices offered).
####