Flynn Elementary School library devoured by young imaginations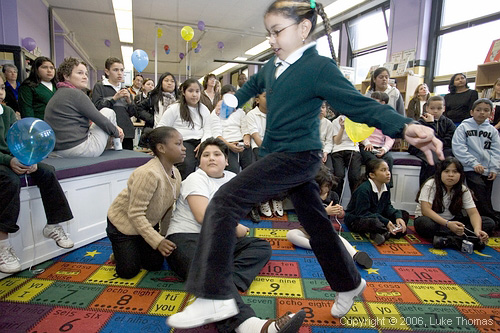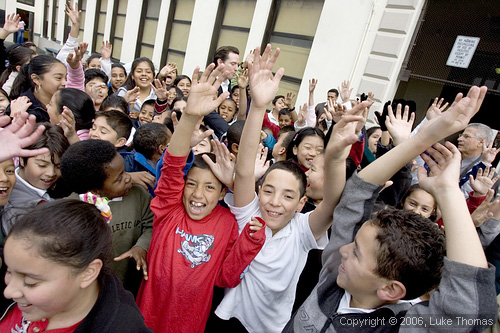 Photo(s) by Luke Thomas
February 18, 2006
After grim years of public school library closures, Flynn Elementary School children yesterday devoured a new model for any imagination.
The large double-room where dreaming isn't a demerit stays open all school day and book return date is "when they get done," explained teaching credentialed Librarian Ren Volpe.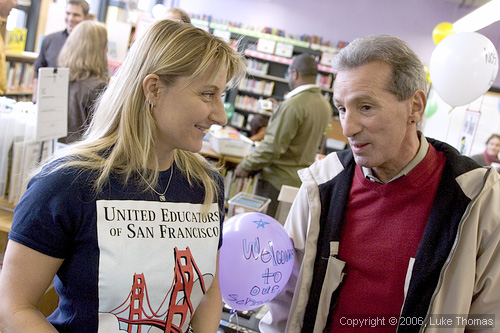 Leonard Flynn Elementary School Librarian Ren Volpe with Supervisor Tom Ammiano. Ammiano authored funding legislation which helped make the library possible.
Supervisor Tom Ammiano, a former teacher and past School Board member, described libraries as the heart of the school.
"When I taught in the last 60s and early 70s...we had fulltime librarians and she knew the kids as well as we did.
"For us to have that stripped away from us during Bush-Reagan years and Prop 13 was really criminal.
"We're trying to right that wrong. They need to maintain something that is really special and that is a vocation not a job.
"In San Francisco we are trying to right that ship."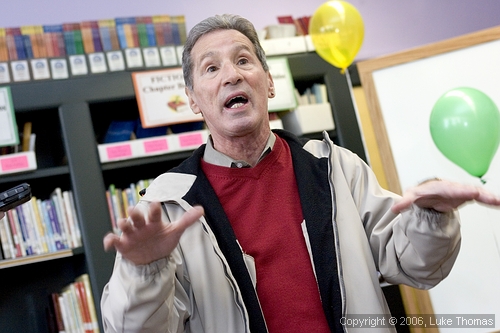 Acting School Board Superintendent Gwen Chan looked to more school library openings.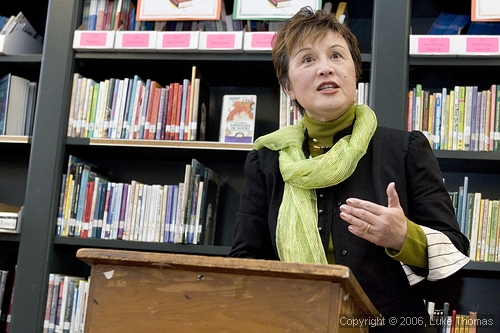 Gwen Chan
"I don't like to follow Supervisor Ammiano because is such a great orator and he has the heart for our schools," said Chan.
"He served on the Board of Education. He made many, many things possible for our classrooms and he continues do that with Prop H.
"I'm looking forward to seeing more schools with librarians and fully equipped libraries and seeing more teachers involved with this valuable resource."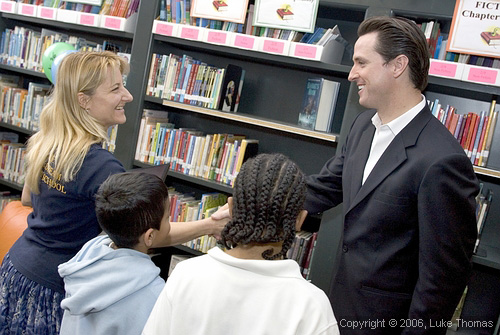 Mayor Newsom is welcomed by (from left), Ren Volpe, Daniel Topia,
and Jamani Holmes.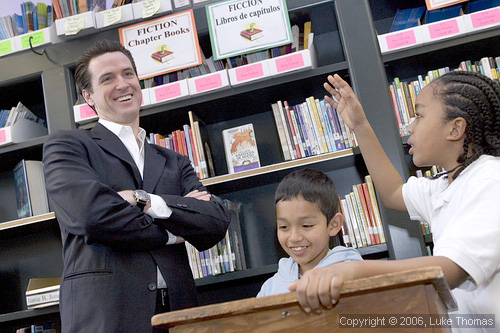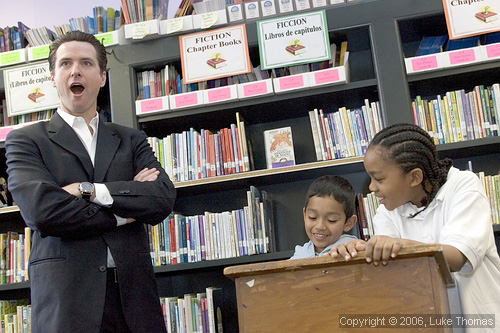 Fifth graders Daniel Topia and Jamani Holmes read the Certificate of Appreciation presented to Volpe by Mayor Newsom.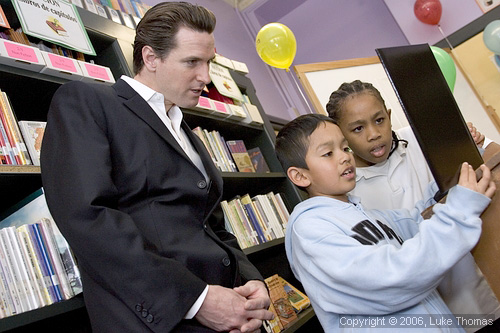 "Congratulations for exciting these guys and making learning fun and interesting," Newsom stated.
"We'd love to see this new model replicated across the school system, and that's Gwen Chan's new job as our new superintendent, and we want to make sure that happens in partnership with San Francisco."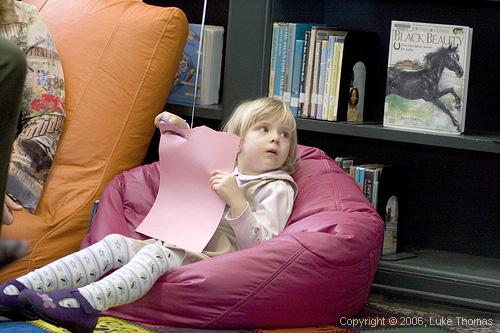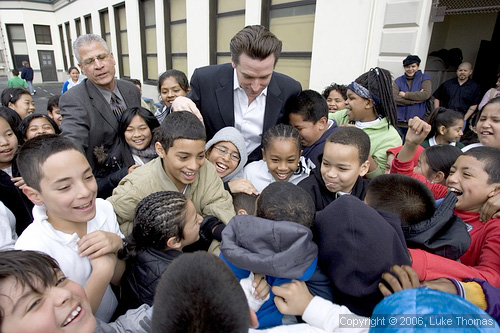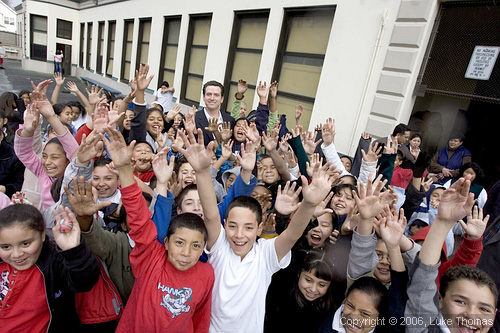 ####