Pope Benedict creates William Levada, former US Archbishop, a Cardinal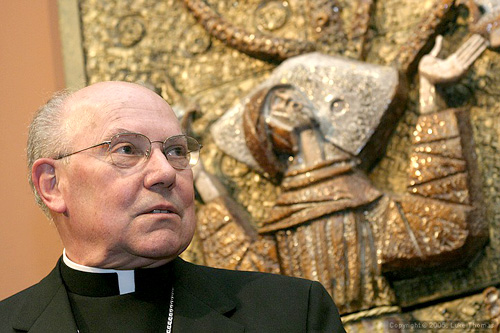 Former US Archbishop William Levada
Photo(s) by Luke Thomas
February 22, 2006
Pope Benedict XVI today created Archbishop William Levada a Cardinal of the Roman Catholic Church.
Levada served as head of the San Francisco Roman Catholic Archdiocese until May 13, 2005, when he was appointed prefect of Congregation for the Doctrine of the Faith.
The pope elevated 15 church leaders to the College of Cardinals including a second American, Boston Archbishop Sean P. O'Malley.
Those named today will be elevated during a ceremony at the Vatican on March 24. Twelve of them, including O'Malley and Levada, are under 80 and will be eligible to vote in a conclave to select Benedict's successor.
Including Levada and O'Malley, there will be 14 American cardinals.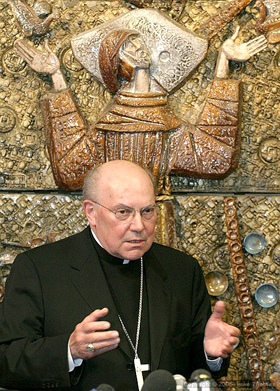 Compiled from Catholic News Service reports.
####