Verdict clears Fallay of minor corruption charges
Jury "hopelessly deadlocked" on remaining charges,
forces mistrial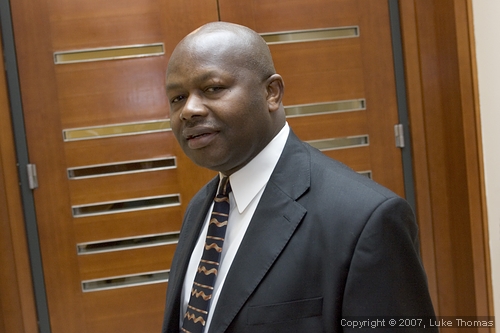 Former San Francisco Department of Building Inspection manager Augustine Fallay was today cleared of four of thirty-three counts of bribery, perjury and insurance fraud charges. The jury remained deadlocked on 29 charges, forcing a mistrial.
Photo(s) by Luke Thomas
By Luke Thomas

May 15, 2007
Jurors in the criminal trial of former Department of Building Inspector, Augustine Fallay, returned a verdict of not guilty today on four of thirty-three counts of bribery, perjury, and insurance fraud.
Fallay, 49, was cleared of three minor counts of bribery stemming from meals paid for by former real estate developer and "loan specialist" Tony Fu, and one count of insurance fraud.
Fallay was arrested in August 2005 and faced more than 20 years in prison if convicted. Prosecutors charged that Fallay solicited and accepted bribes over 12 years, including a $50,000 loan, payments of cash and services for home improvements and meals.
His attorney, Randy Knox, argued his client was set up by Fu, an unscrupulous loan broker who blackmailed Fallay after the building inspection manager refused to grant him favors.
Following the 9-week trial that included testimony from as many as fourty witnesses, jurors were "hopelessly deadlocked" during deliberations on the remaining 29 counts, which included two serious charges of bribery related to the $50,000 loan Fallay never repaid.
Assistant District Attorney spokesperson June Cravett, speaking to reporters immediately following the verdict said: "The office at this point will take a look at the evidence, take a look at the jury's comments, and we have to evaluate what to do in terms of further proceedings in the matter."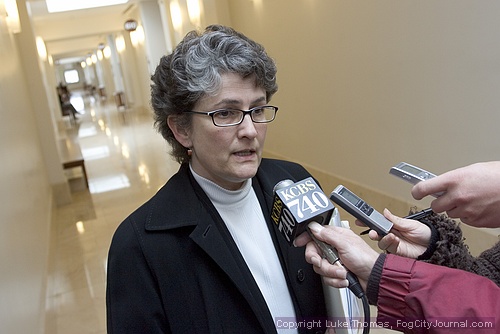 Assistant District Attorney spokesperson June Cravett
"To not have a resolution at the end of the day, and certainly from the prosecution's point, a conviction on all of the important counts, certainly is a disappointment," Cravett added.
But, according to juror Bill Wise, Fu's credibility "was the weak point for the prosecution."
"I think the jury in general did not deem him credible," Wise said.

Tony Fu
Fu was the prosecution's star witness. Assistant District Attorney Mark Katz argued in his closing statement that despite Fu's lack of credibility, Fallay was "Fu's lifeline at DBI" and referred to the $50,000 loan as a "sweetheart loan."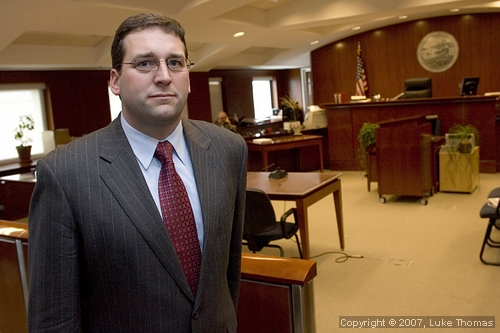 Assistant District Attorney Marc Katz
Wise told reporters that at the beginning of the trial he believed the $50,000 loan to Fallay from Fu's former business partner, Demas Yan, was a bribe. But Wise said he changed his mind when he heard FBI recordings of Fallay telling Fu that he intended to pay back the loan following the assignment of the loan to Fu's former wife, Crystal Lei.
"On the main charge of bribery, there was a preponderance for not guilty," Wise said.
Commenting on Fallay's reaction to the verdict, Knox said: "He's relieved, but he fully expected to be vindicated at the end of the day. And he was on those four counts, but those four counts are four of thirty-three counts."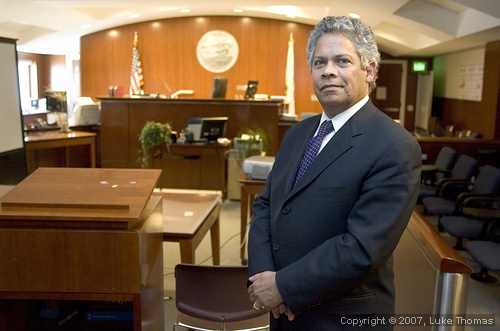 Defense Attorney Randall Knox
Although a decision by prosecutors has not yet been made to retry the case, lawyers on both sides are anticipating a retrial.
A setting hearing is scheduled before Judge Earnest Goldsmith in two weeks.
Tamara Barak contributed to this report.
####