Swashbucklers, Ocean Battles, Swordfights,
Treasure Chests and more!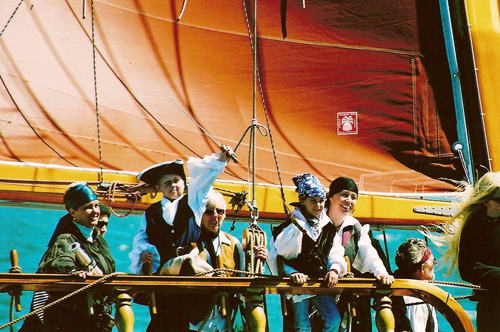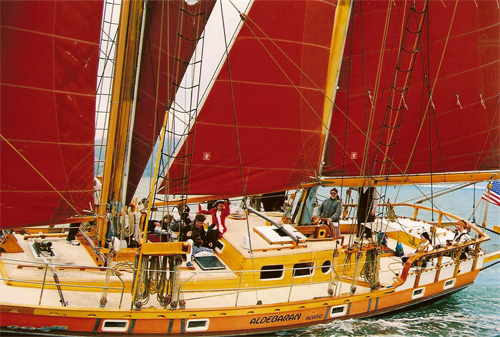 Photos by Fiona Ma
By Fiona Ma
September 6, 2006
Last weekend on the high seas of the San Francisco Bay, Captain Will, age 11 of the pirate schooner Aldebaron, bravely fended off the attack ship Trevi.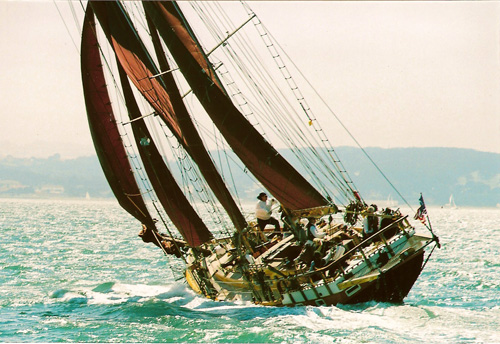 The Trevi, headed by Captain Tom Grotz, a renowned orthopedic surgeon in San Francisco, tried for hours to attack the Aldebaron in hopes of capturing "the Boy" as the ships danced around each other, with cannons and guns blasting and swords flown high in the air.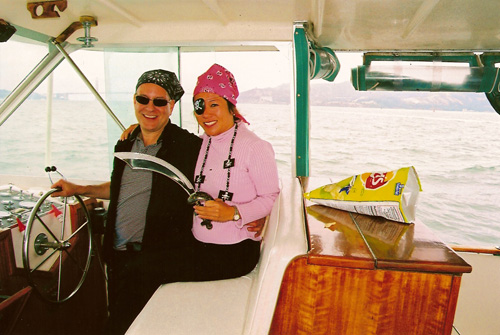 Captain Tom Grotz and Supervisor Fiona Ma
All were part of making William Brannen's wish come true through the Make A Wish Foundation. William has been diagnosed with Lymphoma, a life-threatening form of cancer that attacks the body's immune system. "My wish is to fight off pirates and find a way to the treasure," explained Captain Will.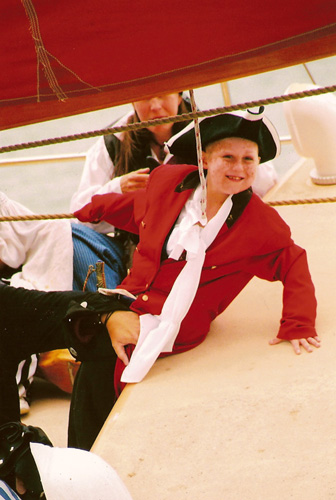 William Brannen, 11.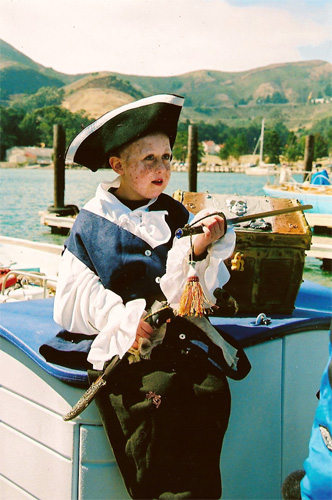 After going ashore for some grub, Captain Will and his sister Hannah, age 6 learned to swordfight and Captain Will later led his crew on a moonlit treasure hunt around the Bay Area Discovery Museum (www.baykidsmuseum.org) grounds to locate the hidden treasure chest. Loaded down with their pirate plunder, the crew of twenty pirates returned to the piratical campsite and sang sea shanties and danced the night away. All of the pirates volunteered their time and hailed from three pirate camps: Tales of the Seven Seas, Pirates of Harbor Bay, and The Crew of the Dirty Rotten Oar.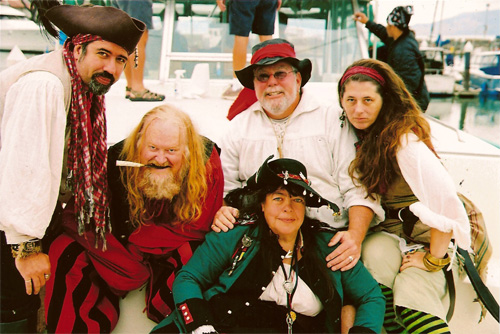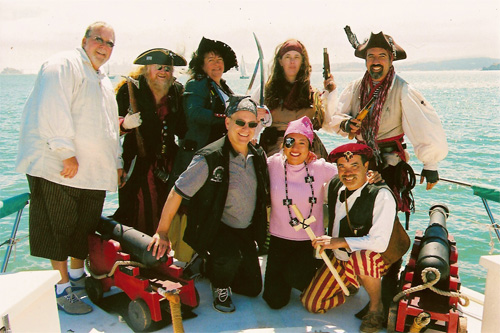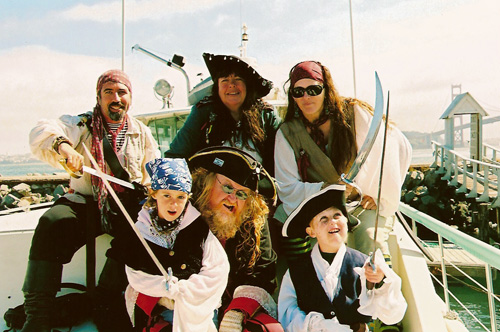 Ah, what a great adventure!
####