San Francisco Supervisors stir cannabis dispensary laws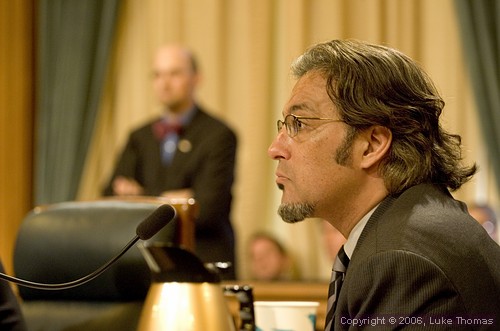 Supervisors voted 9-1 to approve Supervisor Ross Mirkarimi's amendments to his sponsored medical dispensary legislation governing medical marijuana dispensaries in San Francisco.
Photo(s) by Luke Thomas
By Emmett Berg, Bay City News Service
August 9, 2006
SAN FRANCISCO (BCN) - Cannabis clubs can stay open and receive provisional permits for dispensing marijuana in the city before investing in facility modifications to suit building and safety codes, the San Francisco Board of Supervisors voted yesterday.
Several supervisors expressed concern that a dispensary could invest thousands of dollars to meet city codes without any assurance of receiving a permit to operate.
Yesterday's 9-1 decision, with Supervisor Sean Elsbernd dissenting, still requires existing cannabis clubs located here to pass inspections from the Department of Public Health and the Police Department.
Approvals from those agencies would result in a certificate of completion necessary to receive a regular permit.
Approval of a provisional permit, which follows a public hearing, would not predetermine award of a regular permit, a city official promised the board.
"I know from personal experience that the Building Department has no trouble saying no" if onsite conditions don't meet codes, said Deputy City Attorney Rick Sheinfield.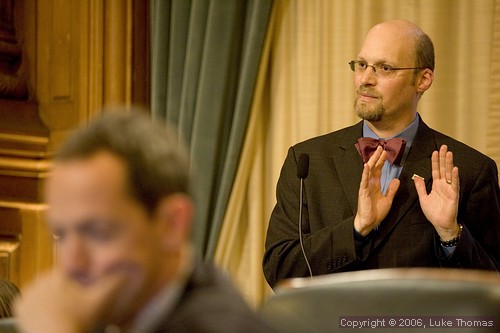 Deputy City Attorney Rick Sheinfield
Yesterday's board action, proposed by Supervisor Ross Mirkarimi, also amends local law so to require a wider radius of residents be given official notice when a cannabis club has been permitted. Residents within 300 feet of a proposed dispensary are now to be notified.
Copyright © 2006 by Bay City News, Inc. -- Republication, Rebroadcast or any other Reuse without the express written consent of Bay City News, Inc. is prohibited.
####