Calls for San Jose Mayor Gonzales' resignation grow

Mayor Ron Gonzales, right. (File photo)
Photo(s) by Luke Thomas
By Jason Bennert, Bay City News Service
June 22, 2006
SAN JOSE (BCN) - Both of the San Jose City Council members running to succeed
indicted Mayor Ron Gonzales called for his resignation or possible removal from office this afternoon.
Vice Mayor Cindy Chavez and City Councilman Chuck Reed said that in light of the six count indictment against Gonzales and his budget director Joe Guerra, presumably criminal charges in connection with what has become known as the Norcal Waste Systems scandal, that the mayor should step down.
"My hope is that Mayor Gonzales does what he knows is right for the city and steps aside,'' Chavez said.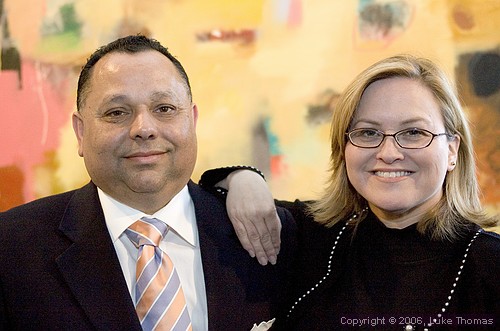 Cindy Chavez. File photo.
Reed, who along with City Councilman David Cortese called for Gonzales to resign back in December, said he believes the mayor should step down or be removed from office.
"I thought there were sufficient facts at that time and I still believe that,'' Reed said.
Councilman Ken Yaeger also called today for Gonzales' resignation. Cortese re-affirmed his belief that the mayor "needs to go.''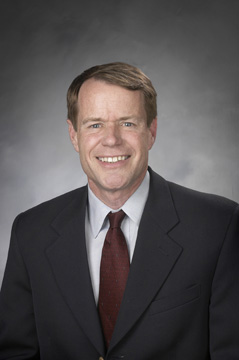 San Jose City Councilman Ken Yeager
Photo courtesy City of San Jose
"The dark clouds over City Hall have become a storm. He needs to fight this from his living room, and not from the 18th floor of City Hall,'' Cortese said.
Both Chavez and Reed called for the City Council to appoint an interim mayor for the remainder of Gonzales' term, which expires on Dec. 31.
Both also said they do not want the job because of their mayoral campaigns. They were the two top vote-getters in the June 6 election and are facing one another in the November runoff.
"I think it ought to be somebody who's not going to be a partisan,'' Reed said.
Reed suggested City Councilwoman Linda LeZotte because she is termed out at the end of the year and her successor was elected earlier this month.
Gonzales has been under fire for a year after a Santa Clara County civil grand jury issued a report blasting him for a so-called backroom deal with Norcal in 2000 that resulted in the City Council raising garbage rates by 9 percent in May 2003. Gonzales has claimed he did not break any laws and was trying to avoid labor unrest among the city's garbage haulers when he agreed to increase Norcal's contract to meet any wage increases.
Gonzales' spokesman David Vossbrink confirmed today that the mayor had been indicted on six counts but said Gonzales had not seen the indictment and would not comment except to maintain that he has broken no laws.
"The mayor has said he has done nothing wrong. He intends to finish out his term,'' Vossbrink said.
Gonzales and Guerra posted bail this morning pending a court hearing on Monday, Vossbrink said.
The Santa Clara County district attorney's office announced plans today to host a news conference on Friday to discuss the results of a Norcal grand jury investigation.
Copyright © 2006 by Bay City News, Inc. -- Republication, Rebroadcast or any other Reuse without the express written consent of Bay City News, Inc. is prohibited.
####